HPG: Two Turkish soldiers killed, two others wounded in Çukurca
HPG reported continued actions by guerrillas and attacks by the Turkish army.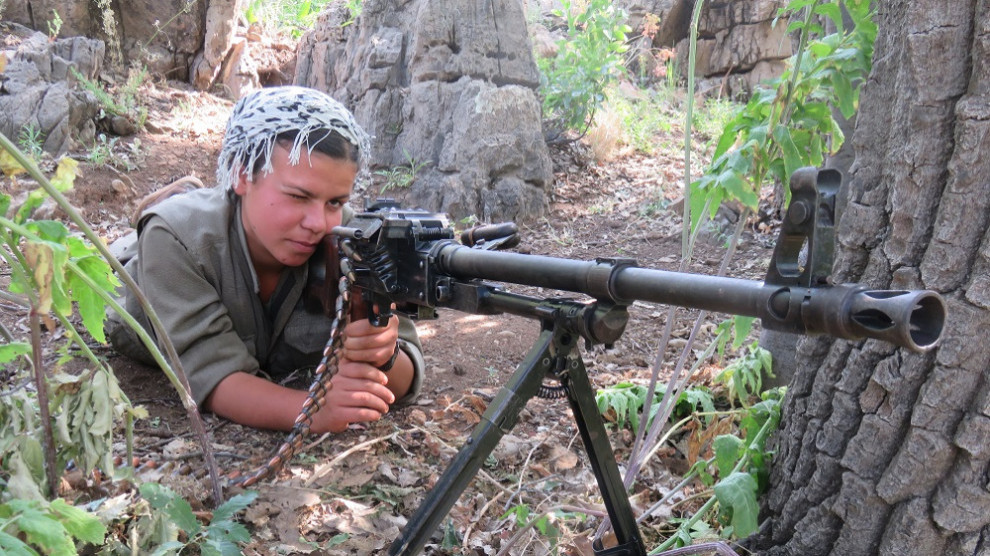 People's Defense Forces (HPG) Press Office released a statement announcing the details of an action carried out by their forces in Çukurca.
HPG said that as part of the Martyr Bager and Martyr Ronya Revolutionary Campaign, guerrillas hit a military vehicle of the Turkish army in the countryside of Hakkari's Çukurca (Çele) district at 12:30 on August 28.
According to the statement, effective strikes left the vehicle destroyed, 2 soldiers dead and 2 others wounded. Following the action, the Turkish army bombed the area with howitzers and mortars before removing the dead and wounded soldiers from the scene. HPG added that the involved guerrilla unit returned to their base safely.
On the other hand, HPG reported continued air raids by the Turkish army against Medya Defense Zones in southern Kurdistan, northern Iraq.
Accordingly, Turkish fighter jets shelled the surroundings of Şêranê, Guzê and Siyanê villages in Gare region from 13:00 to 14:00 on August 29.
HPG added that guerrilla forces did not suffer any losses in the bombardment which, however, started a fire in forestland.