HPG: Turkish invasion and guerrilla resistance continue
Guerrillas continue to resist the Turkish military invasion of southern Kurdistan. In the Avashin region, the Turkish army has unsuccessfully attempted to penetrate guerrilla positions.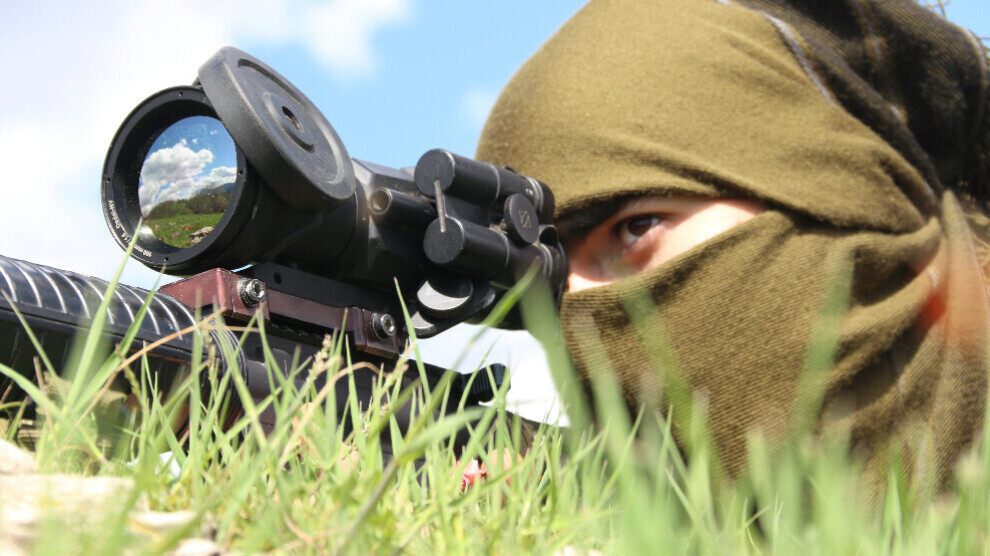 The press center of the People's Defense Forces (HPG) has released new details about the Turkish invasion of South Kurdistan and guerrilla actions. "The HPG and YJA-Star continue to carry out effective actions against the occupation attack launched by the Turkish colonial state on April 23, 2021," the statement published on Saturday reads.
"Within the framework of the Bazên Zagrosê revolutionary offensive, at 11:30 a.m. on April 29 in the Avashin region, our forces first took under their control a covert unit of the Turkish occupation army camped on the slopes of Hill Mamreşo and later struck it effectively with thermal weapons. In the action, two occupiers have been punished," the HPG said. The Turkish army removed the dead by helicopter and bombed the area, it added.
On April 30, between 11:30 a.m. and 7 p.m., the Turkish army carried out fierce attacks in the Mamreşo area in an attempt to penetrate guerrilla positions on the hills of Şehîd Munzur and Şehîd Arnos. Having their attempt foiled by the guerrillas, the occupation forces were forced to withdraw without results.
Also on April 30, a guerrilla action with heavy weapons targeted the Turkish Girê base in Çukurca district of Hakkari: "The intended targets on the base were hit, one position was destroyed including the soldiers inside."
Bombardment continues, no guerrilla casualties
Regarding the recent air and artillery attacks by the Turkish army on the Medya Defense Zones, HPG said that on April 29, the Kolît area in Xakurke and on April 30, the Karker area in the Zap region were bombed by warplanes. On Friday, the vicinity of the Kêsta village and Hill Zendura in Metina were also attacked with howitzers and mortars. The shelling caused a fire in the area.
None of the attacks resulted in guerrilla casualties, the HPG press office said.