HPG: Three soldiers killed in the Battle of Heftanin
The Turkish army has been trying since August to occupy the guerrilla zone Heftanin in southern Kurdistan. The HPG launched an offensive to counter this operation. In this context, three soldiers have been killed.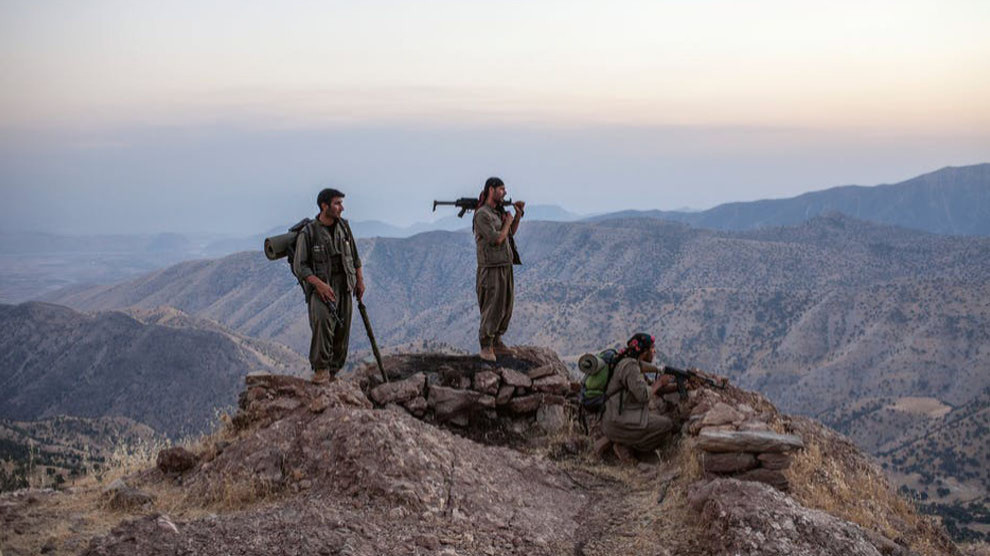 Heftanin State Command announced the launch of "Cenga Heftanin" [Battle of Heftanin] Campaign 10 days ago in response to the invasion operation launched by the Turkish invasion army against Heftanin region of Medya Defense Zones on August 23.
The Press Office of People's Defense Forces (HPG) provided information about their latest actions and the attacks of the Turkish army. According to the statement, actions carried out by HPG/YJA Star guerrillas in the Battle of Heftanin campaign left three Turkish soldiers dead.
The statement said that guerrillas hit the Turkish soldiers stationed on Hill Martyr Mercan in Geliyê Pisaxa area at 09:15 on September 22 (today). The strikes by guerrillas left two soldiers dead.
At 10:00 this morning, guerrillas hit the group of soldiers on the hill for a second time, killing one of them. The involved guerrilla unit returned to their base safely.
On the other hand, HPG reported, the Turkish army carried out an air raid on Martyr Ahmet Rapo Valley in Partizan area at 19:15 on September 21. Simultaneously, the area was bombarded by the Turkish troops in border military outposts with mortars and howitzers.
The statement said that Turkish attack helicopters bombed the areas of Kınyaniş, Qela Bêdehê, Dola Heydera, Hill Hemze and Hill Gundiya in Çukurca district of Hakkari from 22:00 to 23:00 on September 21. HPG added that the bombardment did not cause any losses in guerrilla ranks.