HPG reports Turkish military operation and clash in Dersim
The Turkish army continues with its genocidal attacks in northern and southern Kurdistan.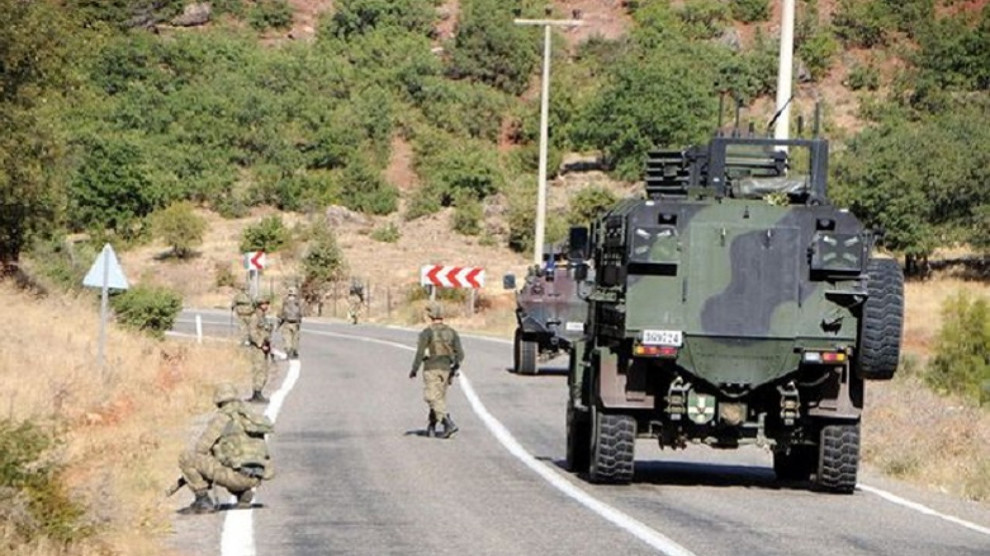 People's Defense Forces Press Office (HPG-BIM) released a statement announcing the details of the continued military activities and attacks by the Turkish army in Kurdistan territory.
DERSİM
According to the statement, the Turkish army launched an operation in Mêrga Çepera, Şehit Cafer and Mervani areas in Dersim on September 14 and 25. Both operations were withdrawn following search missions in the area.
HPG-BIM announced the martyrdom of two guerrilla fighters in a clash with Turkish forces in Harçik valley in Dersim countryside on June 24, adding that their identities will be announced later.
SİİRT
On September 29, Turkish fighter jets bombed the Beşa area and surroundings of the Şuxa village in Siirt's Pervari district, said the HPG statement, adding that details on these bombardments will be announced once available to their side.
MEDYA DEFENSE ZONES
HPG-BIM stated that Turkish army carried out aerial bombardments against the guerrilla-held Medya Defense Zones in southern Kurdistan, northern Iraq. The attacks, carried out from 11 am to 6 pm on October 4, targeted the Çemrobotki village and Deşta Nehlê area in Gare region, and the Werxelê area in Avashin region.
The statement added that the attacks caused no casualties in guerrilla ranks but started a fire in the forestland in the targeted area.