HPG reports Turkish airstrikes on guerrilla areas in South Kurdistan
As the Turkish state continues its genocidal attacks in various parts of Kurdistan, Turkish fighter jets have bombed guerrilla areas in South Kurdistan several times in recent days.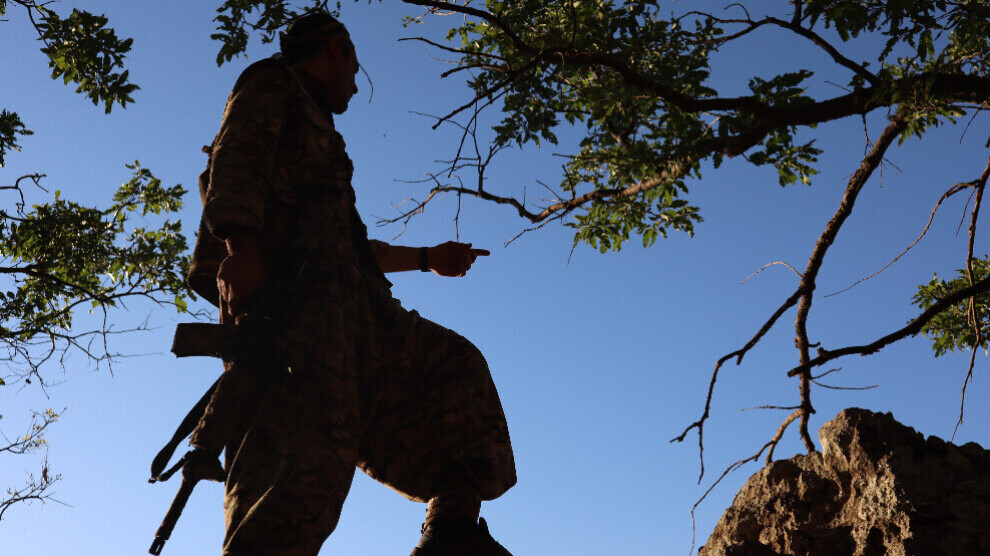 The press centre of the People's Defense Forces (HPG) has released a statement on the latest airstrikes carried out by the Turkish army against the guerrilla-held Medya Defense Zones in southern Kurdistan (northern Iraq).
"The Turkish occupation army is unable to achieve any results despite massive attacks on our forces and continues to bombard the Medya Defense Zones," said the HPG and added that guerrilla forces have suffered no losses in these bombardments.
According to the statement, the Çiyayê Reş area and the foothills of Hill Rubar in the Zap region were bombed three times by fighter jets on 16 January. On 18 January, two airstrikes were carried out on Hill Hakkari in Metîna. On the same day, helicopter flights were spotted over the Martyr Serdar area in Avaşîn. In the Gare region, the areas of Deriyê Hirçê and Hill FM were bombed from the air six times on 18 and 21 January.