HPG reports continued Turkish attacks against South Kurdistan
The Turkish state continues its genocidal attacks against the Kurdish people and their lands.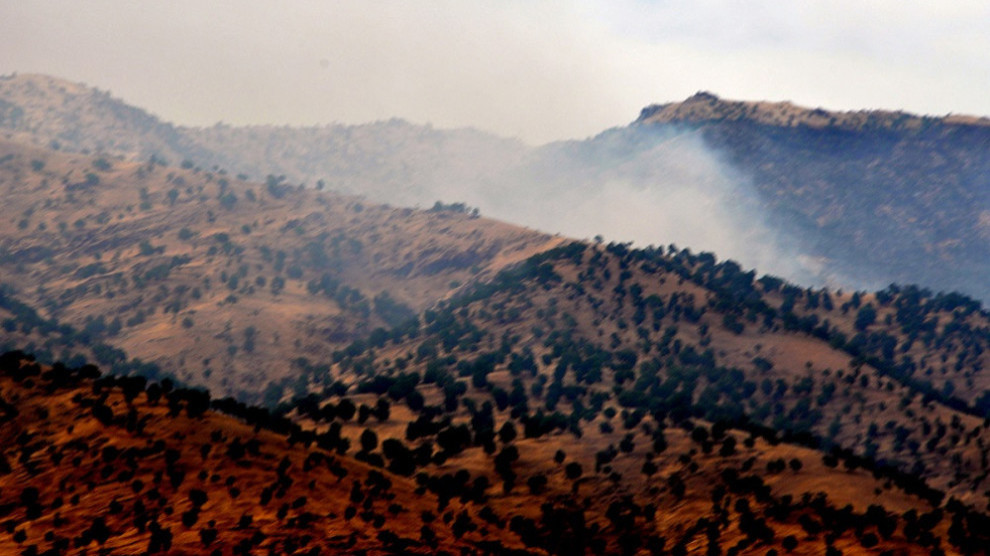 The Press Office of People's Defense Forces (HPG) released a statement reporting continued attacks by the Turkish army against southern Kurdistan, northern Iraq.
According to the statement, Turkish fighter jets bombed the Xantur area in Heftanin region of Medya Defense Zones in the evening of August 23. Simultaneously, Turkish troops stationed at outposts in the border region bombed the Xantur area with howitzers and mortars.
HPG statement continued; "The Turkish invasion army announced in exaggerated reports published by the Turkish media that an expansive operation has been launched against the Heftanin region of Medya Defense Zones. The mentioned operation involves the vicinity of Kırya Resh, Shivan and Serbend outposts and there is no activity of the occupation forces outside of the mentioned areas."
HPG also reported that Turkish warplanes had bombed the surroundings of the Gise village in Gare region of Medya Defense Zones at 09:20 on August 24 (today). The bombardment did not cause any losses in the ranks of our forces, HPG added.