HPG guerrilla from East Kurdistan martyred in Van
Nasır Mecitpur (Sımko Agiri) who came from Bane city of East Kurdistan fell a martyr in Van.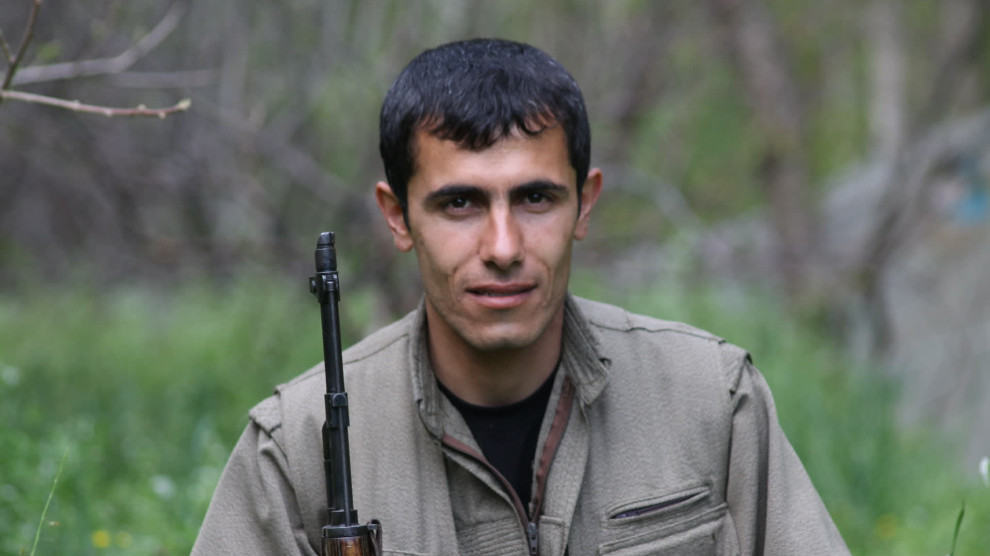 People's Defense Forces Press Office (HPG-BIM) announced the identity of a guerrilla fighter who fell a martyr in the countryside of Van province, northern Kurdistan on September 10.
According to the HPG-BIM statement, guerrilla fighter Nasır Mecitpur (Sımko Agiri) lost his life during a clash with Turkish military forces in the vicinity of the Axula village in Van's Başkale district.
ID details of the martyred guerrilla fighter are as follows;
Nom de Guerre: Sımko Agiri
First-Last Name: Nasır Mecitpur
Place of Birth: Bane
Mother's-Father's Name: Gewher – Hasan
Date and Place of Martyrdom: 10 September 2019 / Van
Sımko Agiri, born in 1989 in Bane city of East Kurdistan, joined the PKK ranks in 2012, said HPG-BIM, offering condolences to Mecitpur family and people of Kurdistan and vowing to carry the struggle of martyrs to victory.