HPG guerrilla buried after nine months
HPG guerrilla Seyhan Taş has been buried with his immediate family in his hometown nine months after he was martyred in a clash with the Turkish army.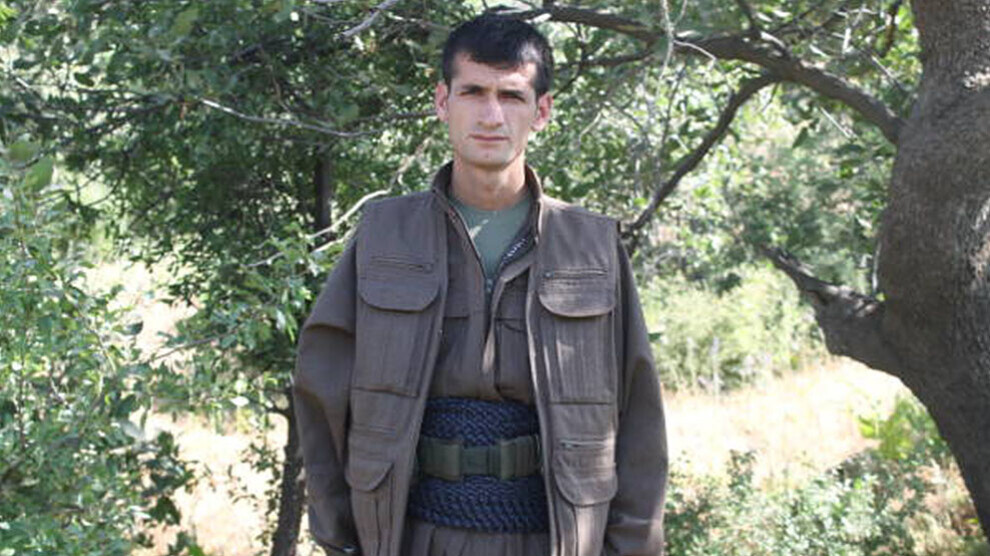 The bodies of fallen guerrilla fighters are a battlefield of psychological warfare for the Turkish state. Mutilation, public humiliation and the systematic delay in handing over the bodies of fallen guerrilla fighters to their families are intended to break the Kurdish people's spirit of resistance.
Nine months after guerrilla fighter Mazlûm Serhat (Seyhan Taş) was martyred in a battle with the Turkish army in the Kirê Sor area near Iğdır, he could finally be buried by his family in his home Salahane near Çaldıran in the province of Van. Previously, Serhat had been buried in the cemetery of nameless in Erzurum and had to be exhumed again. To prevent the burial from turning into a mass demonstration, Turkish police surrounded the cemetery and did not allow anyone except the closest family members near the burial.
Mazlûm Serhat was martyred in action along with three other fighters from the HPG, Hejar Agirî, Sarina Şervan and Serhat Umut. On June 7, 2020, a unit of the HPG had clashed with the Turkish army in Kirê Sor. Initially, the Turkish army could not do anything against the unit and suffered casualties in the battle. Then, on June 8, at around 5:00 a.m., a large-scale army operation began. During this operation, the four fighters fell as martyrs in action.