HPG: Five Turkish soldiers killed in guerrilla action at Girê Hekarî
Guerrillas continue dealing heavy blows to the invading Turkish army in the guerrilla-held Medya Defense Zones in southern Kurdistan (northern Iraq).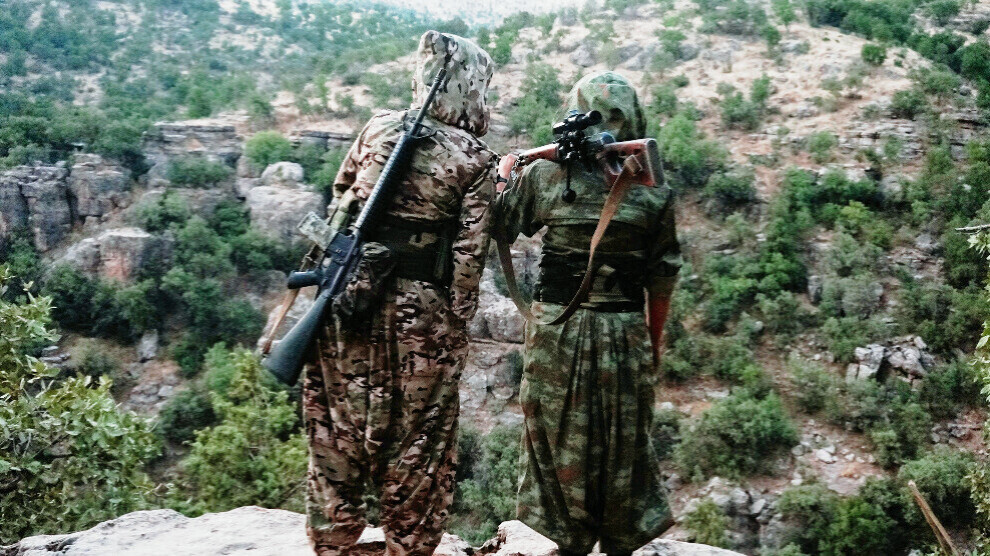 In its daily statement about the war in southern Kurdistan (northern Iraq), the Press Centre of the People's Defence Forces (HPG) reported that the freedom guerrillas of Kurdistan continue the resistance against the Turkish invading forces in the Medya Defence Zones with great determination and sacrifice despite difficult weather conditions and a lack of resources.
"In actions carried out by our mobile field units, five occupants were punished, while four camera surveillance systems, four positions, one A4 weapon, one B7 weapon and one grenade launcher were destroyed," stated the HPG, according to which, the Turkish army continued its attacks on guerrilla positions with unconventional bombs, fighter jets and artillery.
Near a guerrilla position near the village of Sîda in the Zap region, a camera surveillance system installed by the Turkish army was destroyed on Saturday by targeted fire from mobile guerrilla units.
Providing information about a coordinated guerrilla action directed against the Turkish occupation forces at Girê Hekarî on 2 February, HPG stated that guerrillas advanced from six flanks against a unit entrenched behind three rows of barbed wire and entered the enemy positions. First, three occupants were killed near one position by the use of hand grenades and light weapons. Two more soldiers were killed in the position.
"Our coordinated guerrilla teams carried out this all-out assault with sacrificial spirit despite harsh winter conditions and metres of snow, and dealt a heavy blow to the occupiers. Five occupiers were punished, while three camera surveillance systems, four positions, an A4 weapon, a B7 weapon and a grenade launcher were destroyed. Seven of our companions were martyred in the fighting and air strikes by the Turkish army. They lived and fought sacrificially for a free future for our people. Detailed information on the identity of our immortal heroes will be shared with our patriotic people and the public at a later date," the HPG said.
According to the HPG statement, the Girê Hekarî resistance area was bombed twice by fighter jets on 2 February and shelled several times with artillery shells. On 4 February, the Turkish army used prohibited bombs against a guerrilla position in Çemço in the Sheladize sub-district of Amadiya, and attacked the area with howitzers, tanks and heavy weapons dozens of times.