HPG commemorates two fallen guerrillas
Guerrillas Mervan Geresor and Serhildan Serêçiya died six years ago in Turkish attacks in different places. The HPG published their biographies and offered their condolences to their families.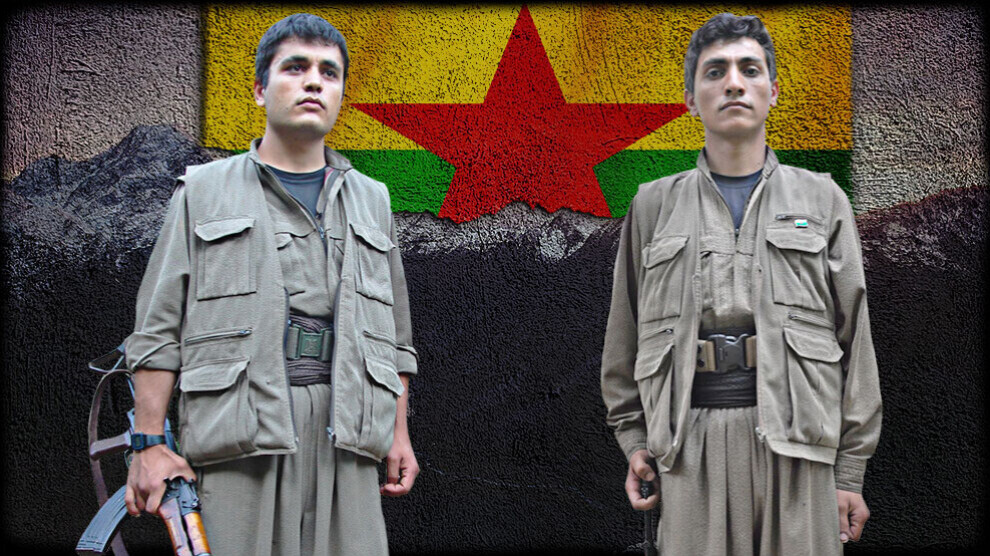 The press center of the People's Defense Forces (HPG) has published the names of two guerrilla fighters who fell six years ago. Mervan Geresor was martyred in a Turkish attack in Amed on September 19, 2015, and Serhildan Serêçiya was martyred in an airstrike in the region of Avaşîn in southern Kurdistan on September 25, 2015.
Nom de Guerre: Mervan Geresor
First-Last Name: Mehmet Altunterun
Birthplace: Amed
Mother's-Father's Name: Fatma – Mehmet Tahir
Date and Place of Martyrdom: 19 September 2015 / Amed
Nom de Guerre: Serhildan Serêçiya
First-Last Name: İlhami Aydemir
Birthplace: Muş
Mother's-Father's Name: Çiğdem – Cindî
Date and Place of Martyrdom: 25 September 2015 / Avaşîn
Regarding the background of the two martyrs, the HPG stated that Mervan Geresor came from Amed and grew up in a patriotic environment. He experienced the oppression of the Kurdish people by the Turkish state as a child and later turned his anger over the injustice he experienced into a conscious struggle. At some point, he became convinced that a successful struggle was only possible outside the system, so he joined the guerrillas in the mountains. There, he quickly developed into a competent fighter who constantly continued his military and ideological education.
Serhildan Serêçiya was born in Muş. Several people from his kinship had joined the guerrillas and Serhildan grew up aware of the Kurdish liberation struggle. He himself joined the guerrillas in retaliation for the Turkish state's aggression aimed at genocide. HPG described Serhildan as a hardworking and sincere person who quickly adapted to guerrilla life and saw it as a new beginning for himself.
"Mervan and Serhildan have left deep marks in the hearts of their companions with their warmth. We offer our condolences to their precious families and the patriotic people of Kurdistan," HPG said in memory of the two martyrs.