HPG: At least 20 Turkish soldiers killed in Heftanin
HPG stated that the Turkish army suffered a "historic blow" in their invasion operation in Heftanin region of southern Kurdistan, northern Iraq.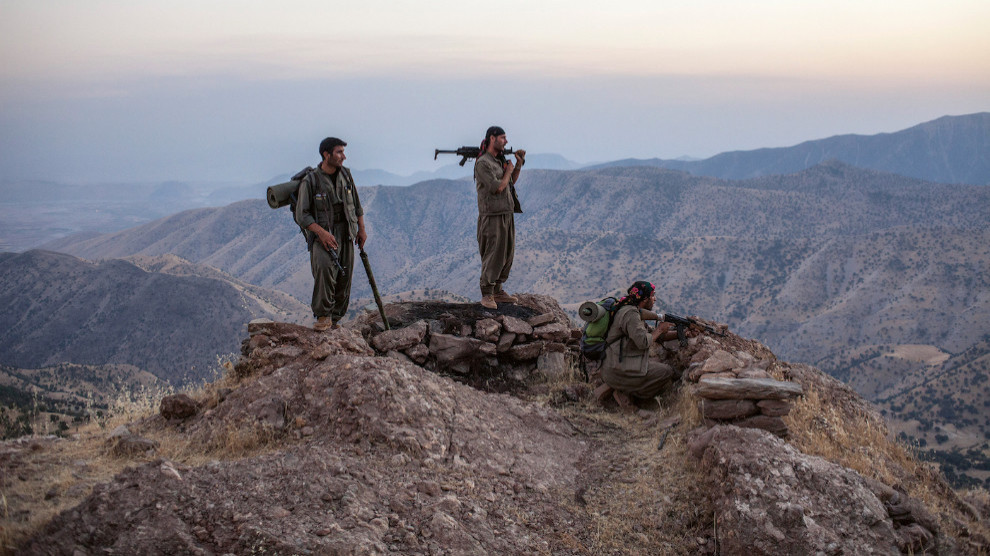 The Press Office of People's Defense Forces (HPG) released a statement providing information about their actions against Turkish invasion forces in Heftanin region.
The statement said that; "On August 25, our forces inflicted a historic blow against the Turkish invasion army on Hill Partizan in response to the invasion operation launched against Heftanin region of Medya Defense Zones on August 23."
HPG underlined that; "A major resistance is mounted against the mentioned invasion operation launched by the fascist genocidal Turkish state. Our forces defended the region with the new period guerrilla movement method, not allowing the enemy to make advances."
The details of the action were announced as follows;
"The Turkish army airdropped soldiers on Hill Partizan trying to get stationed in the region. Our forces put the operational forces under supervision at around 11:00 on August 25 and carried out an assault action. All the military units of the enemy were encircled by our forces and heavy blows were inflicted on the enemy with effective strikes from three directions. During the action and ensuing clashes that lasted around an hour, at least 20 enemy soldiers were killed and dozens of others were wounded, as far as could be determined by our side so far. Details of the actions carried out in some areas in the mentioned region will be announced to the public once clarified.
Following the action, the Turkish invasion army bombed Hill Partizan with fighter jets and attack helicopters till the night. The occupation forces stopped their activities in the region after the heavy blows they suffered, failing to make any advances. The fascist Turkish state, which engages in an invasion operation using cutting-edge technology, has experienced a major defeat in the face of the creative action tactics and performance of the guerrilla forces."
According to the HPG statement, Turkish warplanes bombed the Qesrokê area at 22:00 on August 23, and the Bektorya area at 01:00 on August 24.
HPG stated that one guerrilla fell a martyr in the bombardment carried out in Bektorya area, adding that ID details of the martyred fighter would be announced to the public later on.