HPD delegation prevented access to the forest fire area in Dersim
Turkish security forces are preventing the HDP MPs from going to the forest fire area in Dersim.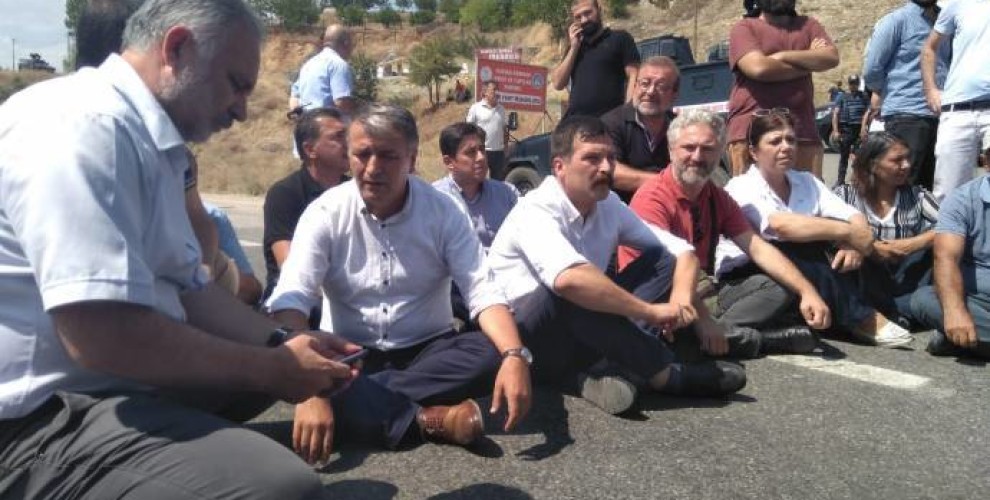 A delegation of HDP (Peoples' Democratic Party) MPs arrived in Dersim today to act against the forest fires started by the state forces. The delegation is made up of HDP Deputy Group Chairperson Ayhan Bilgen, Dersim MP Alican Önlü, MPs Mahmut Toğrul, Erkan Baş, Meral Danış Beştaş, Erdal Aydemir, Murat Çepni, Mehmet Tiryaki, Dilşat Canbaz and Kemal Bülbül.
The HDP delegation left for Bali Stream where a forest fire continues but was stopped by the police on Ovacık highway. Blocking the road with barriers, the police did not allow the HDP deputies to continue their way.
Trying to reach the scene of forest fire through another course, the delegation was once again blocked by Turkish soldiers and police on Hozat-Çiçekli village road, upon which they started a sit-in on the highway.
HDP deputies said Governor Tuncay Sonel is pointing them as a target, stressing that the governor will be responsible for any unfavorable incident in the region.
Following the sit-in, the HDP delegation is now trying to head for the fire area through Pertek road.