Heavy blow against the Turkish army in Ağrı: 25 dead
25 soldiers of the Turkish army have been killed during guerrilla actions in the countryside of Ağrı province in northern Kurdistan.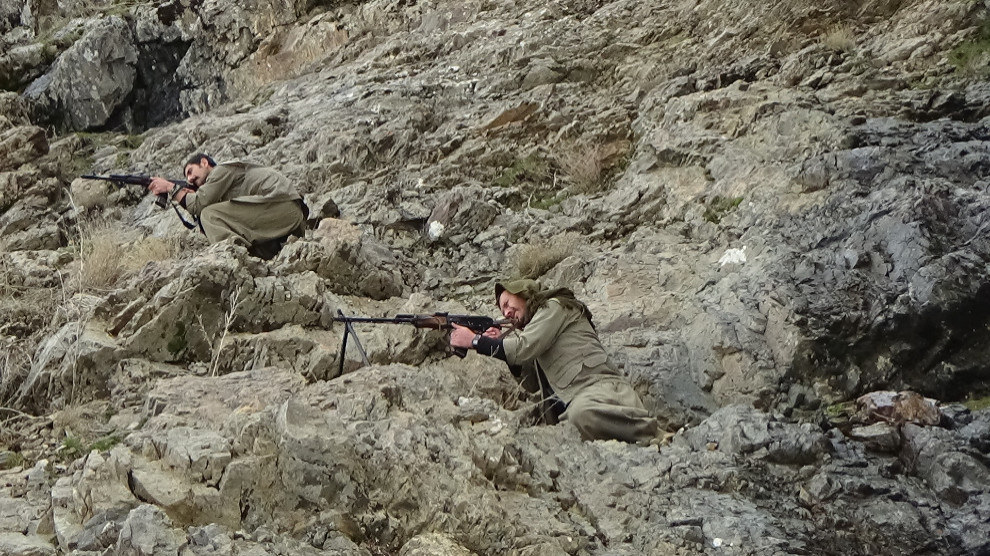 The Press Centre of the People's Defense Forces (HPG-BIM) released a statement on guerrilla actions in Ağrı and air raids by the Turkish army on the Medya Defense Zones.
Ağrı
Accordingly, guerrillas carried out actions against the Turkish army as part of the 'Revolutionary Victory Campaign' ongoing in Serhad region of North Kurdistan. In this scope, guerrillas targeted an armoured vehicle of the Turkish army patrolling on the road leading to Kozili military base in Bazid (Doğubeyazıt) district of Ağrı at 09:45 on March 21. The vehicle exploded and was completely destroyed.
Two sabotage operations were carried out against military units that rushed to the scene for intervention.
During the actions, a total of 24 soldiers of the Turkish army were killed and many more injured. The HPG unit involved was able to withdraw without any losses.
According to the HPG statement, one soldier was shot dead on March 17 at the security summit of the Vedat Özkaya base in Bazid.
Medya Defense Zones
HPG reported continued air raids by the Turkish army against guerrilla-held Medya Defense Zones in southern Kurdistan, northern Iraq. Accordingly, air strikes on March 20 targeted the Suleyman and Kartal hills in Avashin region, Goshine area in Xakurke region and surroundings of the Zap river in Zap region. The guerrillas did not suffer any casualties.
RELATED NEWS: