"HDP will succeed no matter where they move the ballot boxes"
In Van, the polling stations were relocated for the June 24 election. Centenarian Meryem Ayaz announces that she will walk to the polling station six kilometers away.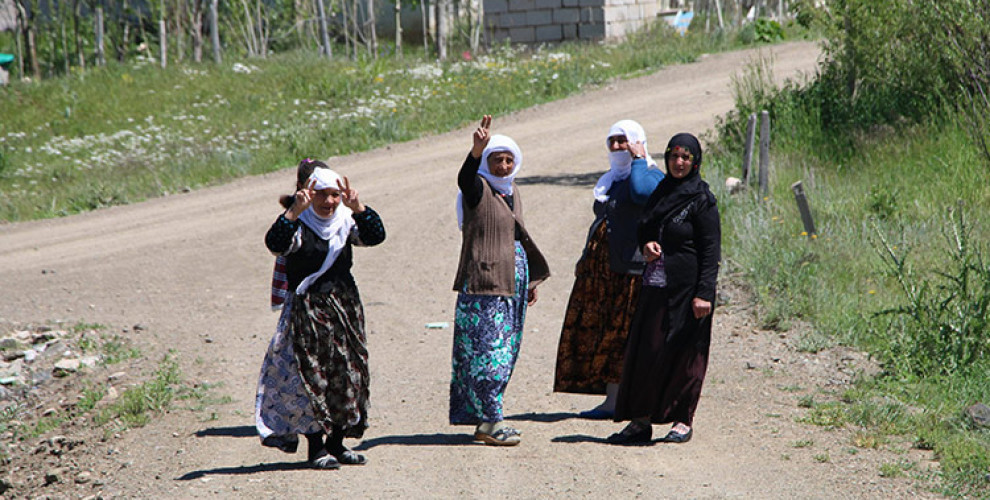 Turkey's Supreme Election Commission (YSK) has decided to relocate 224 ballot boxes in the northern Kurdistan province of Van in the parliamentary and presidential elections on 24 June. The decision affects 21 polling stations in the district of Özalp (Qerqelî), including the Mehmetalan neighborhood. In previous elections, the Peoples' Democratic Party (HDP) received 98 percent of the vote in Mehmetalan. In the district there are 293 voters. The polling station was moved to the six-kilometer away Tepedam (Asteco) neighborhood.
Hundred-year-old Meryem Ayaz from Mehmetalan declares that, if need be, she would go to vote on foot: "We will all go voting wherever they move the ballot box. The HDP has no problem with the ten-percent threshold. We will succeed in the election."
Her neighbor Fatma Güçlü agrees: "We will use our voting rights under all circumstances. We also walk to the meadows and gather herbs. Likewise, we will go to the ballot box."