HDP MP responds to Tunceli Governorate with footage of wildfires
HDP Dersim MP Alican Önlü refuted the Tunceli Governorate's claims that social media posts regarding the forest fires in Dersim are not truthful.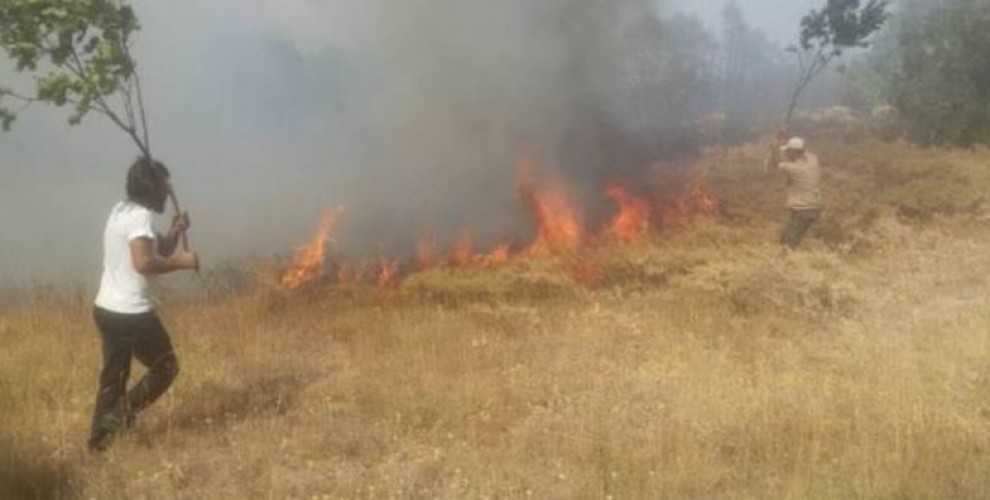 As forest fires caused by mortar fire rage on in Dersim centrum and 5 districts, the Tunceli Governorate issued a statement yesterday and claimed photographs posted on social media did not reflect the truth. Peoples' Democratic Party (HDP) Dersim MP Alican Önlü responded to the claims by posting footage and photos on social media platforms.
Önlü posted footage on his account with the following caption: "The Tunceli Governorate said the fires are exaggerated and the photographs are from other places. Right now, I am in Kutudere and the village I am in, Özlüce (Kuvarik), is on fire."
Tunceli Valisi Yangınlar,abartılmış resimler başka yerin diye açıklama yapmış.Şu an bulunduğum Kutudere'de Özlüce (Kuvarik) köyü yanıyor pic.twitter.com/WaTGgiv2Ba

— Alican Önlü (@alican_onlu) August 11, 2017
Önlü also published photos from another scene of forest fires, saying: "And here is the Savkan hamlet in Ovacık Yaylagünü village forests today."
The announcement by the Tunceli Governorate included the following: "We have seen that on various social media platforms and in some media outlets, untruthful news have been published under the title 'Dersim is burning' and photographs unrelated to our province have been used."