HDP deputies call off march to Gemlik, go to earthquake area
HDP deputies called off "Gemlik March" and headed towards the earthquake area.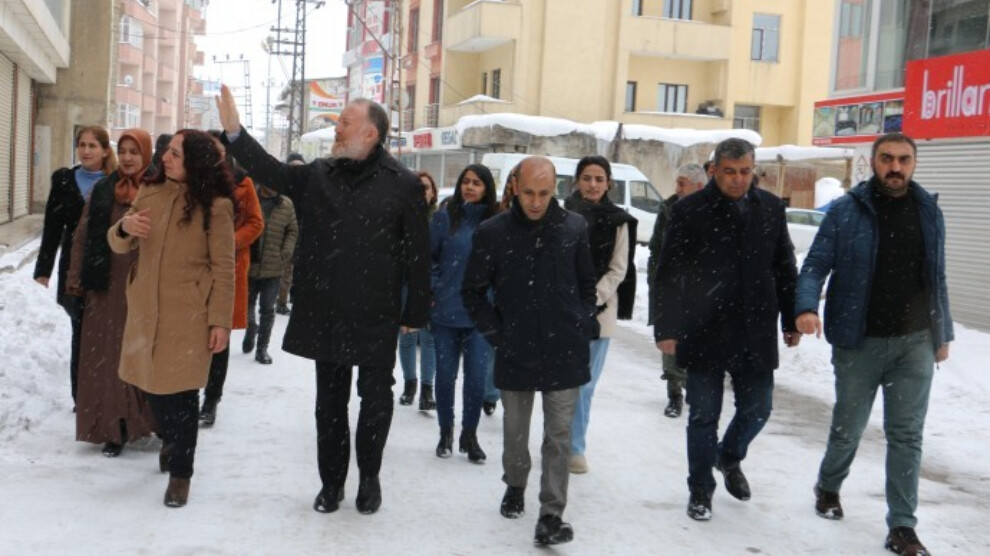 The Democratic Society Congress (DTK), Democratic Regions Party (DBP), People's Democratic Party (HDP), Free Women's Movement ( Tevgera Jinên Azad-TJA), the Federation of Legal and Solidarity Associations for Families of Prisoners and Convicts (MED TUHAD-FED), and the Association for Assistance and Solidarity with Families Losing Their Relatives in the Cradle of Civilizations (MEBYA-DER) have suspended the march that was supposed to kick off today from Qoser (Kızıltepe) and Gever (Yüksekova) to reach Gemlik.
The march was postponed. The delegation headed by co-chair Pervin Buldan will be involved in aid and solidarity activities in Diyarbakır, while the delegation headed by co-chair Mithat Sancar will be in Adana.
DBP co-chair Saliha Aydeniz said: "When it comes to people, the state always falls short. We know that our sensitive people, sensitive NGOs, volunteers in every field do more work and are involved in the process of rescuing people. Once again, I call for sensitivity. This disaster happened today and you know that there was a reason why we were in Yüksekova today. We are in Yüksekova today for our march against  isolation in Imrali. Due to this disaster, we postponed our march. Postponing our plans for isolation for a while, we go as delegations to every earthquake area. Today is the day of solidarity and healing our wounds. It is the day to heal the sufferings of our people."