Hashd al-Shaabi invades 70% of Kirkuk
Hashd al-Shaabi and Iraqi army forces are attacking Kirkuk since last night. While peshmerga forces have completely withdrawn from Kirkuk, guerrillas remain in the city, 70 percent of which has been invaded by Hashd al-Shaabi.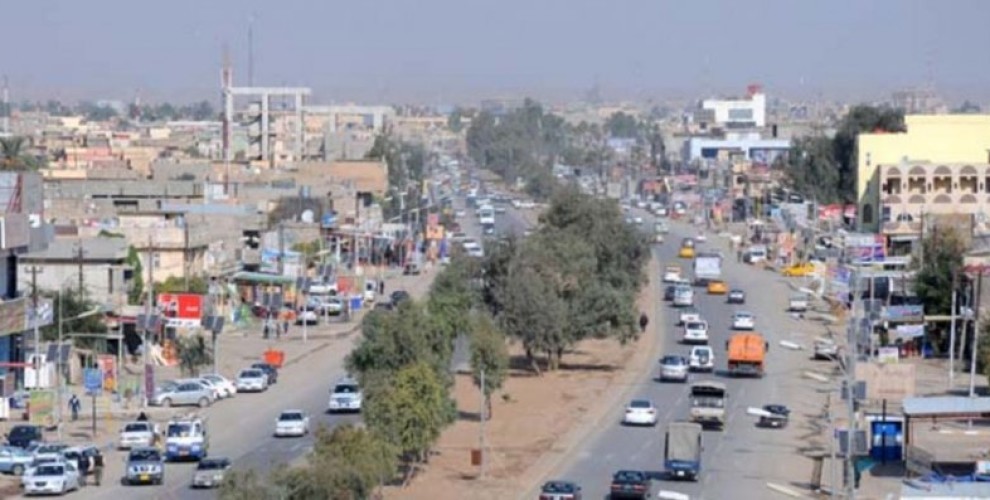 Clash erupted between Hashd al-Shaabi, Iraqi army forces and peshmerga forces at around 02:30 last night. Peshmerga forces retreated following a brief clash, upon which the sub-district was seized by Hashd al-Shaabi.
At 10.00 to 11.00 in the morning, clashes broke out in Daquq and Daquq, Xurmatû, Taza and Tal Wert were taken over.
Hashd al-Shaabi forces moved towards Keyvan from 11.00 onwards and took it. The Peshmerga let this place go as well and withdrew further.
HPG guerrillas, peshmerga forces and volunteer fighters from the public formed a joint line of defense on Arafa side.
Hashd al-Shaabi forces entering the city center moved from Teyvan towards Arafa and Peylak where, too, KDP's peshmerga and asayish forces abandoned their positions on the line of defense.
Fierce clashes erupted afterwards between Hashd al-Shaabi and HPG guerrillas with volunteers on Arafa Bridge. Hashd al-Shaabi forces then launched attacks with tanks.
In the latest situation, Hashd al-Shaabi forces have taken over 70% of the city and hanged their flag on governmental buildings.
It is only guerrillas and volunteering youths that continue to defend Kirkuk at the moment. Thousands have joined the line of defense, emphasising that they will never leave their city in the face of attacks.
In the meantime, a larger part of Kirkuk's population has left the city and left for Sulaymaniyah. Thousands of them are still on the road. Residents hold the Kurdistan Regional Government (KRG) government, KDP and PUK responsible for the current situation.
On the other hand, Iraqi Prime Minister announced appointing deputy governor Rakan Saeed al-Jobouri in place of Kirkuk Governor Najmaddin Karim today afternoon.
District governors have also been appointed for Khurmatu and other districts of Kirkuk.