Guerrillas hit Turkish forces in Heftanin and Xakurke
Guerrilla forces continue inflicting blows on the occupant Turkish forces in Kurdistan territory.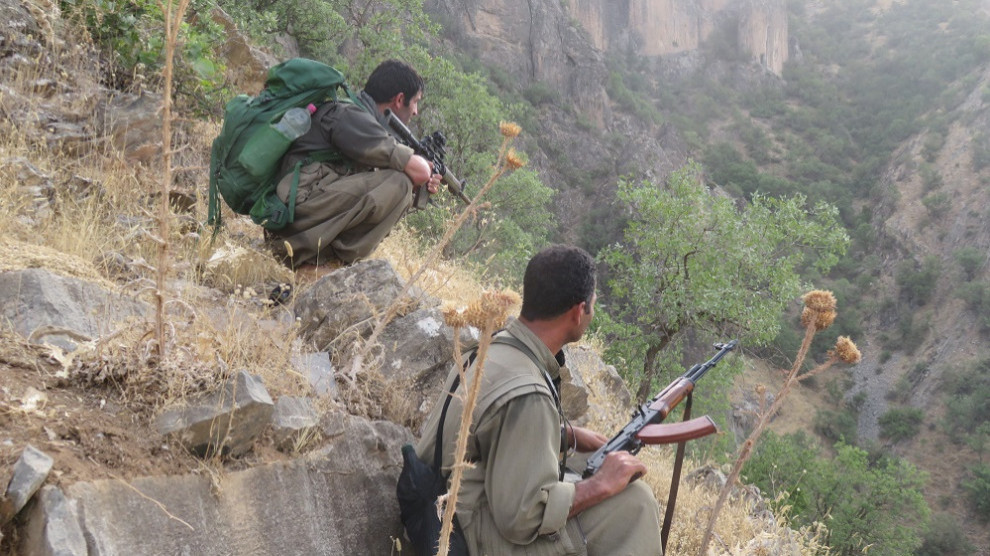 HPG/YJA Star guerrillas hit Turkish troops in Xakurke and Heftanin regions of Medya Defense Zones in southern Kurdistan, northern Iraq.
A statement released by HPG Press Office said the following;
"As part of the 'Battle of Heftanin Revolutionary Campaign', YJA Star forces hit the Turkish soldiers stationed on Hill Partizan in Heftanin region at 11:30 on March 29, as a result of which one soldier was killed. The shelters and positions of the Turkish forces were struck effectively and the surveillance camera on the hill was destroyed.
As part of the 'Martyr Bager and Martyr Ronya Revolutionary Campaign', our forces hit the occupation forces stationed on Hill Marty Axin in Xakurke region at 13:00 on March 29. While the shelters and positions of enemy forces were struck effectively, the number of dead and wounded soldiers couldn't be clarified."