Gerrilla Hewraz: Young people from Hewraman should play their part against the Turkish invasion
Hewraz Hewraman, a guerrilla from Hewraman who fought in the Cenga Xabur resistance, said: "Young people from Hewraman should join the resistance ranks and prevent the Turkish state from invading South Kurdistan."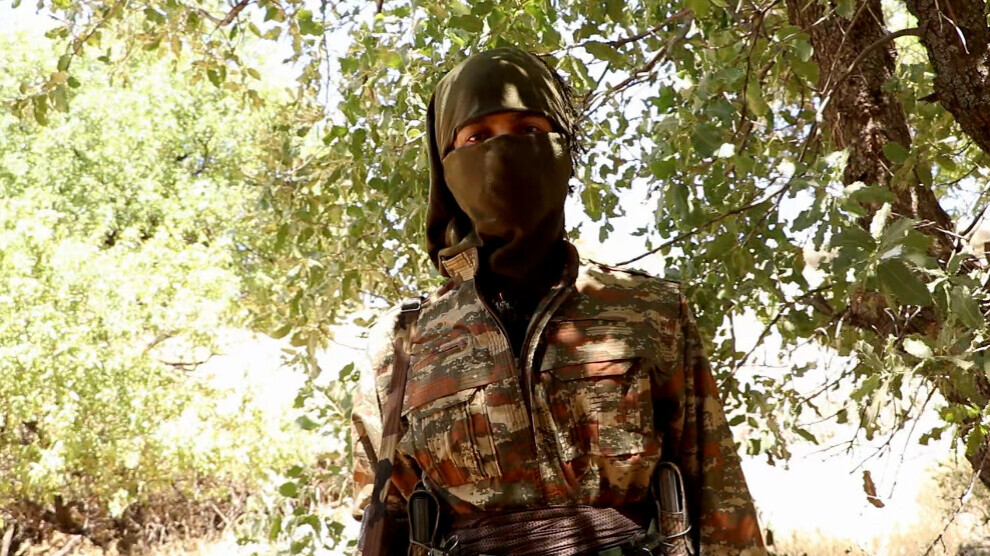 Hewraz Hewraman joined the guerrilla ranks from the Hewraman region and took part in the Cenga Xabur resistance. He now called on Kurdish youth to join the resistance against the attacks of the Turkish state.
Drawing attention to the patriotic feelings and the role of the youth in the Hewraman region, guerrilla Hewraz Hewraman said: "As a youth from Rojhilat, I took my place in the struggle by joining the Cenga Xabur resistance. As it is known, the invading Turkish state launched a large-scale attack on the Metina region, so we set off towards the resistance areas. The Turkish state was removed from these lands. We will continue our struggle until we defeat the enemy and we will bring success to our people."
Guerrilla Hewraman added: "Our people should show a patriotic attitude and rise against the occupation. They should protect the resistance their children are carrying out in these mountains. All our patriotic people, especially the youth of Hewraman, should join the resistance and protest the Turkish occupation. We must not allow the Turkish state to invade South Kurdistan. Every Kurdish youth should fight shoulder to shoulder with the guerrilla and fulfil his national duty."