From Kobanê to Hewlêr thousands rally for Öcalan
People took to the streets for Kurdish People's Leader Abdullah Öcalan in Kobanê and Qamishlo cities of Rojava, Hewlêr and Sulaymaniyah cities and Maxmur Refugee Camp in Southern Kurdistan.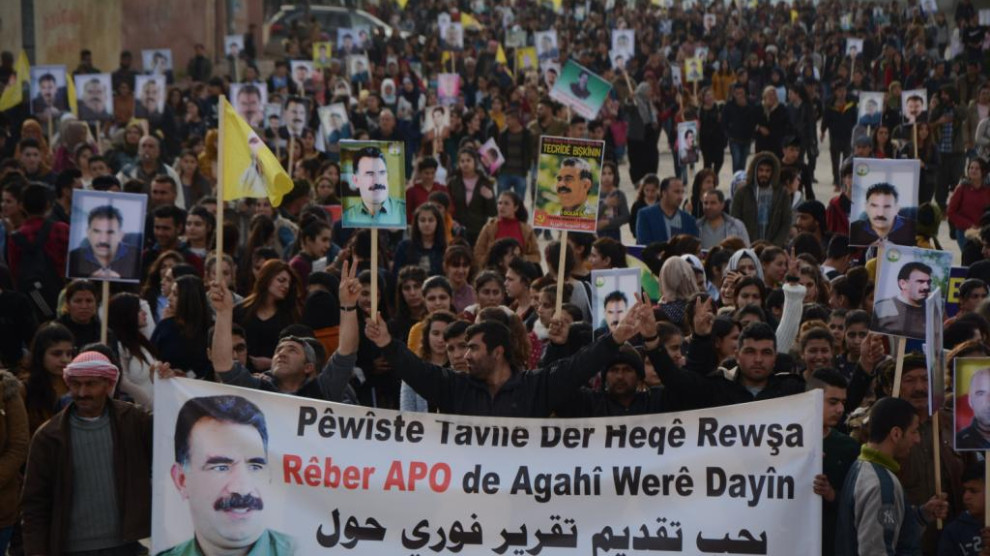 Kurdish people and their friends have staged demonstrations in Turkey, Kurdistan in Europe on Thursday and demanded to hear from Imralı after media reports that a fire broke out on the island where Kurdish People's Leader Abdullah Öcalan is held together with his secretariat; Hamili Yıldırım, Ömer Hayri Konar and Veysi Aktaş.
KOBANÊ
Masses gathered at the Free Woman Square in Kobanê and staged a march in protest at the aggravated isolation regime implemented on Imralı by the Turkish state. Chanting "Bê Serok jiyan nabe" [There can be no life without the Leader], the people urged for an urgent explanation by Turkish officials as to the health and safety conditions of the four Kurdish prisoners.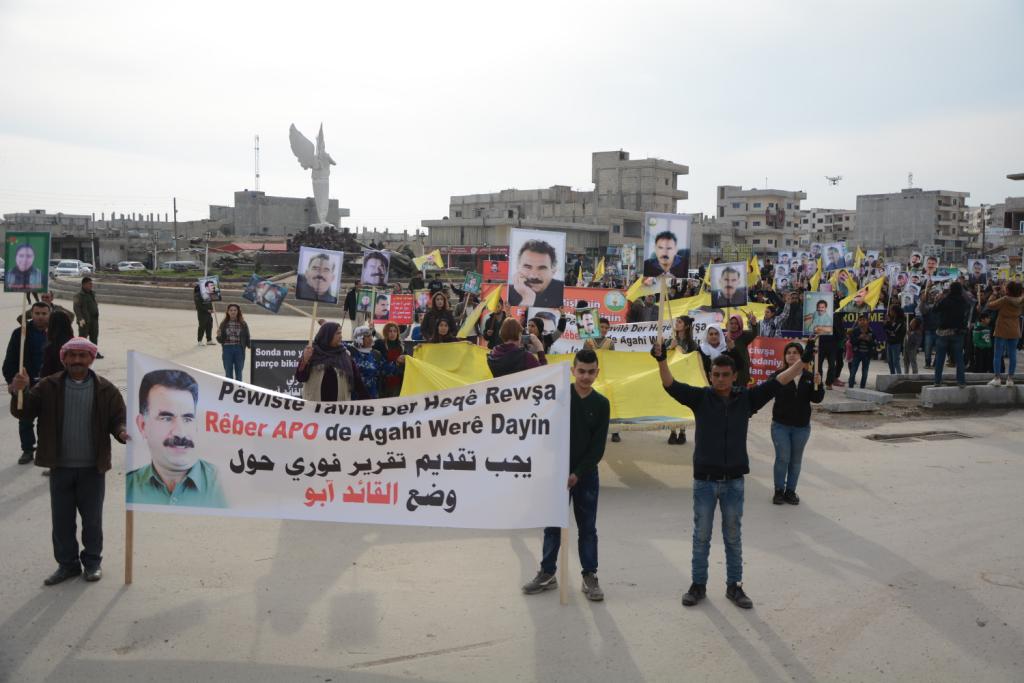 The march was concluded with a rally at the Martyr Egîd Square. Speaking here, Euphrates Region Committee of Internal Affairs co-president Bozan Xelîl denounced the unlawful and inhuman isolation of Öcalan and the Turkish state's desire to destroy the Democratic Nation project implemented in North-East Syria.
QAMISHLO
Voicing concern over the situation of Imralı prisoners, hundreds of people staged a protest in front of the United Nations High Commissioner office in the Qamishlo city. The crowd demanded that lawyers be enabled access to Imralı immediately.
TIL HEMİS
In Til Hemis district of the Qamishlo Canton, people held a press conference and demanded clear information on the situation of Öcalan.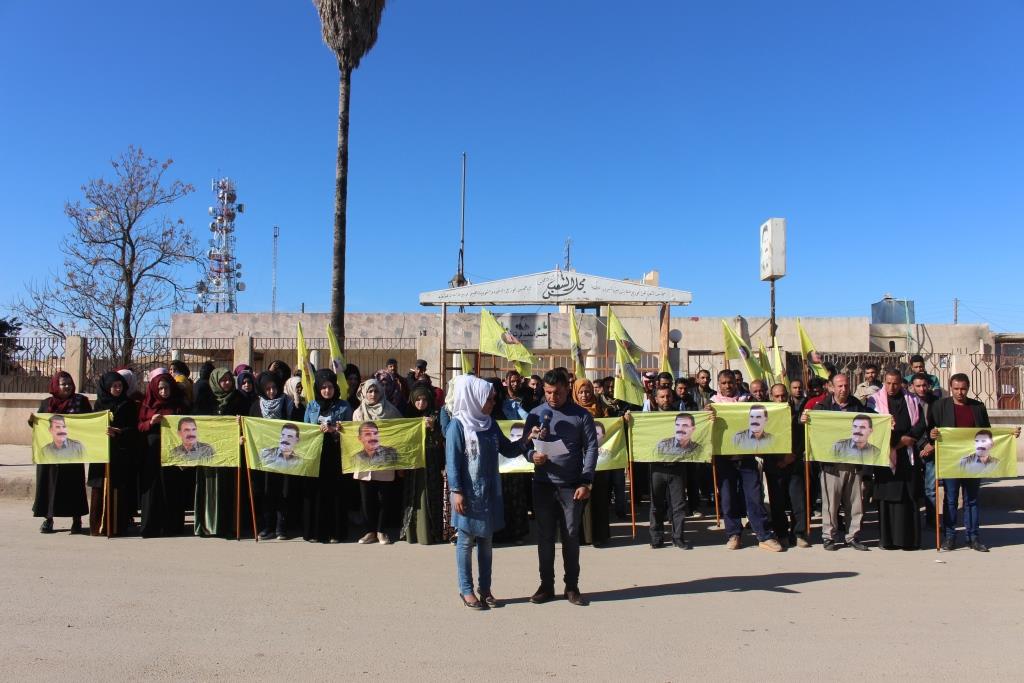 MAXMUR
People staying in the self-administrated Maxmur Refugee Camp in southern Kurdistan, northern Iraq, also took to the streets and staged a march to the United Nations representation office, chanting "Nobody can darken our Sun", "Long Live Leader Öcalan" and "There can be no life without the Leader".
A press release read out in front of the UN representation office denounced the international conspiracy and isolation policy against Öcalan, saying; "The isolation aims to break the bond between Öcalan and the Kurdish people. Öcalan, however, frustrated the isolation and conspiracy with his ideas and thoughts. We call on the Kurdish people and all of humanity to reclaim Öcalan."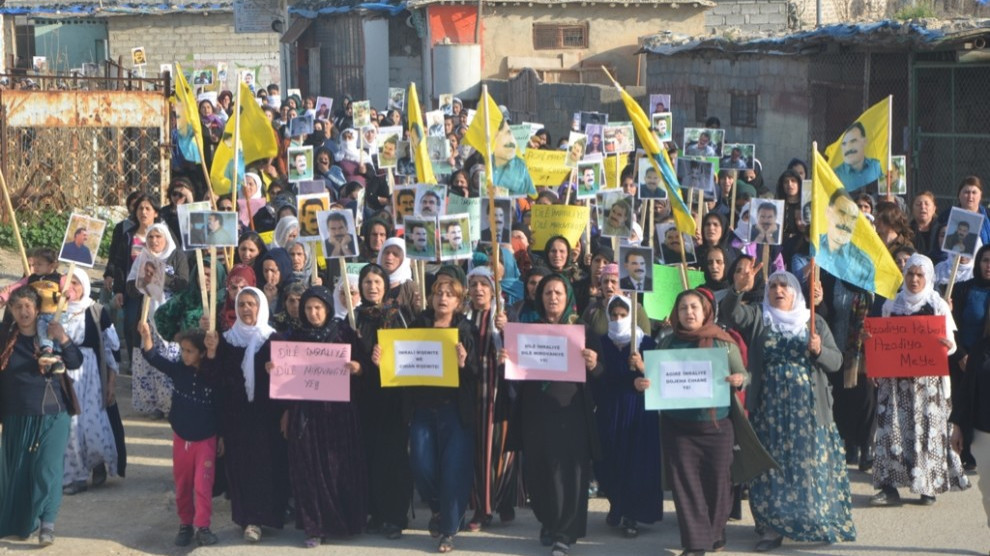 SULAYMANIYAH
In Sulaymaniyah city of Southern Kurdistan, hundreds of people demonstrated to denounce the situation of Öcalan and demanded immediate explanation as to what is going on in Imralı.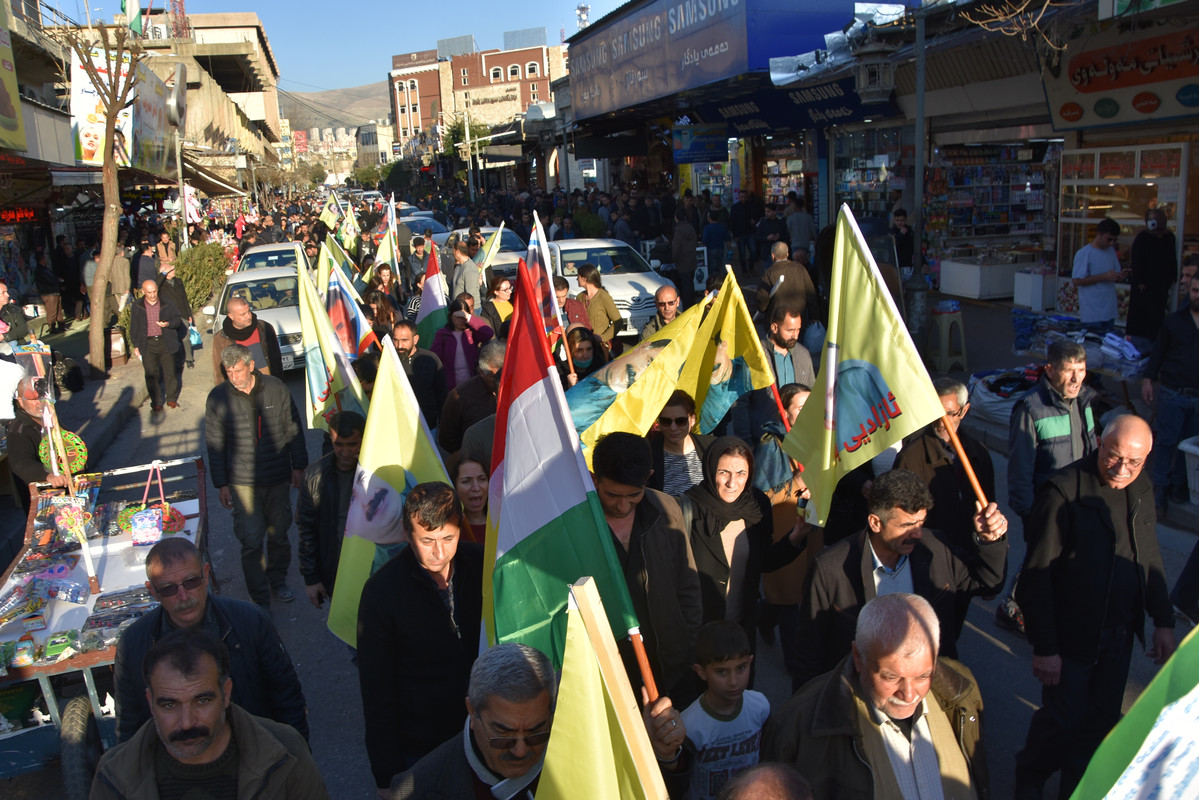 HEWLÊR
People of Hewlêr (Erbil) staged a demonstration in front of the UN representation office. Highlighting concerns over the health and safety of Öcalan, demonstrators condemned the isolation and called for visits to Imralı to be enabled immediately.