Former hunger strikers Yağız and Mahmud visited Maxmur Mothers
The embargo against Martyr Rüstem Cudi (Maxmur) Refugee Camp has been continuing for 63 days.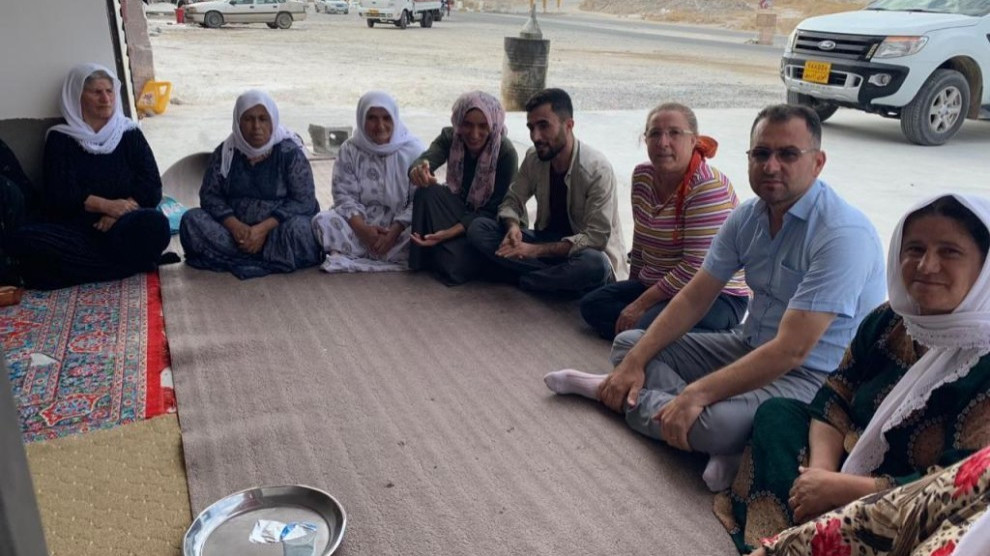 The Peace Mothers of Maxmur have been demanding the lifting of the embargo with a sit-in in front of the KDP public order forces checkpoint for 18 days.
Former hunger strikers Nasır Yağız and Herêm Mahmud visited the Peace Mothers to express their support and solidarity.
Nasir Yağız was on hunger strike for 187 days in Hewlêr while Herêm Mahmud was on hunger strike for 92 days in Germiyan. They were demanding the end of isolation imposed on Kurdish people's leader, Abdullah Öcalan. They took part in the hunger strike resistance led by HDP Hakkari MP Leyla Guven which was joined by thousands in and outside prisons.
Fadile Tok, a member of the Ishtar Assembly, who has also been on a hunger strike for 127 days in Maxmur camp, is also involved in the action carried out by the Peace Mothers against the embargo.