Death toll in the earthquake rises to 450 in Rojhilat
Over 450 people have lost their lives, 7 thousand people have been injured and 12 thousand homes have been destroyed in Eastern Kurdistan. 7 people lost their lives and 535 people have been injured in Southern Kurdistan.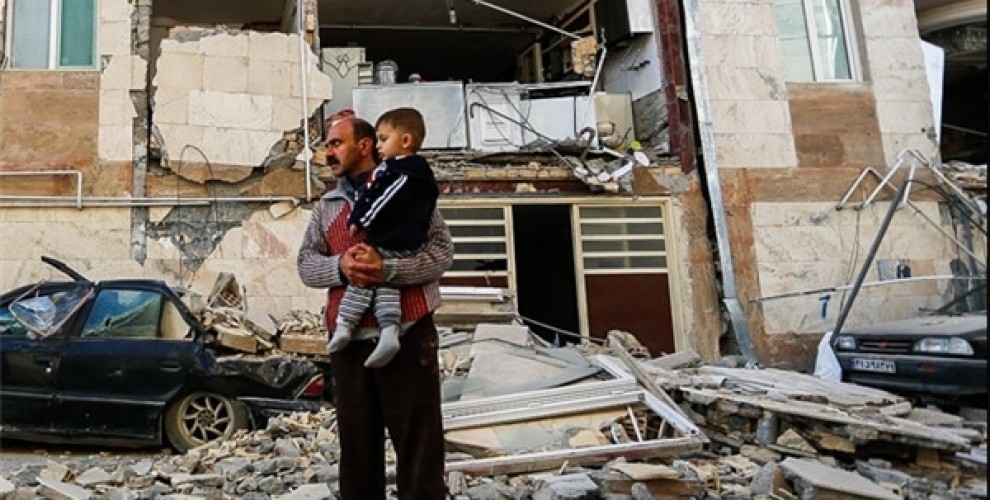 The aftermath of the earthquake in Bashur (Southern Kurdistan) and Rojhilat (Eastern Kurdistan) based in Halabja with a magnitude of 7.3 continues to get worse.
The earthquake was felt in several neighboring countries. In the Southend Kurdistan region, at least 7 people have lost their lives and 535 others have been wounded to date.
The destruction has been severe in the Darbandikhan district of Sulaymaniyah. Water has been released from the Darbandikhan Dam due to cracks caused by the quake.
OVER 450 LIVES LOST IN ROJHILAT
Meanwhile in Rojhilat, the death toll continues to rise. Reports say over 450 people have lost their lives, while over 7 thousand have been injured. More than 12 thousand homes have been destroyed.
Towns and cities with the most damage and losses are: Kirmanshan, Serpol Zahab, Dalaho, Selasi Bewecani, Islamadî Xerb, Qasr-e Shirin and Ciwanro. Local sources say the damage is especially severe in Qasr-e Shirin and Serpulzihab villages.
CALLS FOR SOLIDARITY
KCK Executive Council Co-presidency issued a written statement yesterday and called on the people of Kurdistan for "urgent solidarity".
Kurdish Red Crescent Heyva Sor a Kurdistane also launched a solidarity campaign for the victims of the earthquake.