Contra-guerilla activities reported in Şırnak region
Death squads disguised as HPG guerrillas have been sighted in Şırnak region. Thousands of people became victims of such parastatal units in the Kurdish region in the 1990s.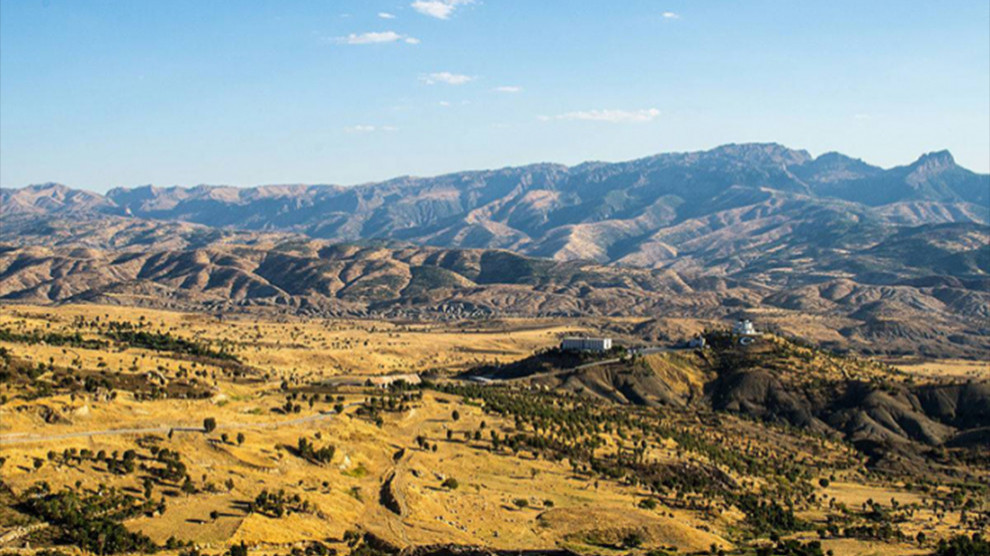 For several days now, large military operations have been taking place in the areas of Cudi and Besta in the countryside of Şırnak province in northern Kurdistan with the participation of so-called village guards. More troops are relocated to the region and the mountains are under constant artillery fire. The operations take place in particular in the areas of the Navyan (Güneyçam), Nerex (Dağkonak), Kron (Araköy), Avga Masiya (Toptepe), Biryan (Geçitboyu) and Gundikê Melê (Balveren) villages.
"Dagger Team" and "Flag Team" active again
Because of the operations, it is virtually impossible for the inhabitants of the area to graze their cattle or to care for their fields. Local people once again report the presence of contra-forces disguised as guerrillas, called "dagger" or "flag" teams, responsible for grave human rights abuses perpetrated in the region, particularly in the 1990s. The teams are made up of agents, village guards, and collaborators who move around in the clothes of guerrilla fighters in the zones of military operations.
Last month, two farmers named Vali Çevik and Hekim Demir were found shot dead in the mentioned area. While the government media claimed that the PKK had murdered the shepherds, PKK refuted responsibility for the incident.
In July 2009, the "Dagger Team" brutally murdered two Kurdish men, Necman Ölmez (35) and Ferhat Ediş, (35) in Beytüşşebap district of Şırnak.