At least 200 villagers abducted in Sherawa area
Ahrar al-Sham mercenaries are said to be responsible of the mass kidnapping in Afrin's Sherawa area.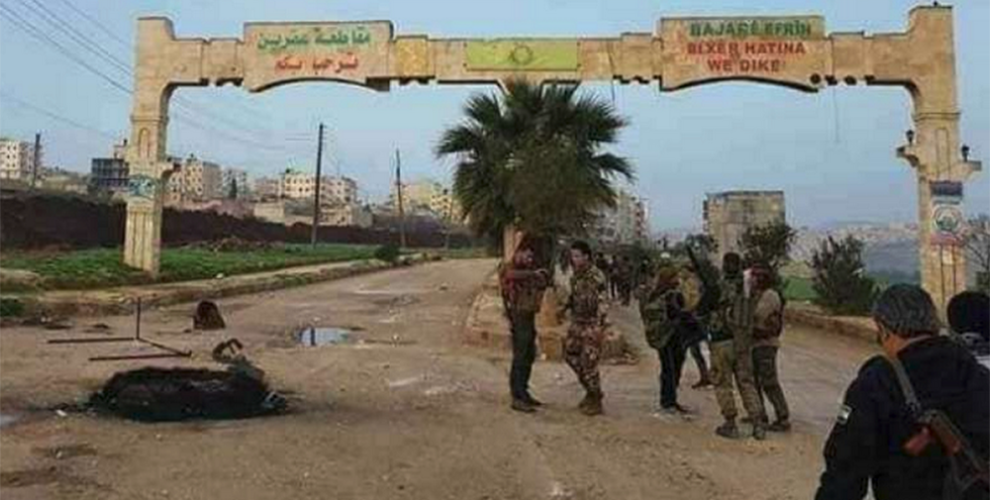 The invading Turkish state and its mercenary allies are responsible for some of the most atrocious crimes in Afrin.
After the bombing and the invasion operation, which begun on 20 January, hundreds of thousands of people were force to flee their homes, while their homes were being plundered by members of the Free Syrian Army and other Islamic gangs. On top of that, the Turkish state is implementing a policy of demographic change in the Afrin area.
The citizens who have remained in the city and surrounding villages are subjected to the worse crime and violence. Women have been raped and kidnapped, men and young kids have been abducted.
According to some sources, at 6am on Tuesday a number of mercenaries belonging to Ahrar al-Sham have gone to the village of Kurzele, in Sherawa, and have destroyed all houses. At least 200 people are said to have been abducted from the village and brought to a school turned into prison by the invading forces.
The number of kidnapping is increasing by the hours. Men and women are being abducted amid the silence of the international community.
An unknown fate expects many of those abducted.