AKP-MHP government turns Hakkari into a maximum security prison
The northern Kurdish province of Hakkari was turned into a maximum security prison by the AKP-MHP regime through checkpoints and restricted military areas.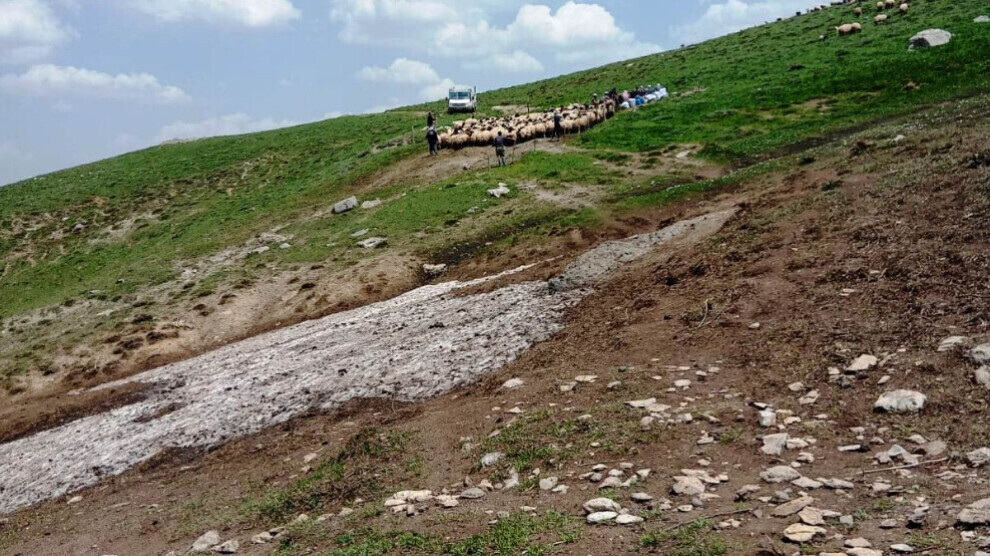 The permanent state of war and emergency in North Kurdistan can be seen most clearly in Hakkari (Kurdish: Colemêrg). Just entering and leaving the province is associated with hours of waiting at military and secret service checkpoints. Arrests are also taking place in the area around Hakkari which is 80 percent considered as a restricted area. Although agriculture is the main source of income in the province - which is extremely poor - pastures, meadows and alpine pastures cannot be used by the farmers because the government has imposed entry bans.
Break political will and drive out the rural population
Hakkari is a stronghold of the resistance and also of the People's Democratic Party (HDP). In the last elections in the region, the HDP won the most votes with 85 percent. In order to break this resistance, the governor has imposed a ban on meetings and activities, which has been in effect since 2016. While the regime parties can hold all kinds of gatherings, any Kurdish gathering is prevented by the bans, which are extended every 15 days. It is even forbidden to set up candles or let balloons fly. The aim of the bans is to drive the people out of the region. Villagers in particular are driven into economic disrepair.
Special permission to reach Berçelan
Berçelan is known as the heart of Hakkari's animal husbandry. The alpine pasture, about 18 kilometers from the city center of the city, was also an important festival site, where people gathered to spend time immersed in nature. Now you need a special permit from the governor, the police and the military to enter the pasture.
A citizen from Hakkari, who has been raising cattle for years, said: "This permit is not given to everyone. We cannot even bring the members of our own families to the alpine pastures. Drones and helicopters hover over us 24 hours a day. There are soldiers everywhere. Anyone who enters the area without permission will be arrested."