6 soldiers killed in revenge action by YJA Star guerrillas in Şemdinli
Guerrillas of the Free Women's Troops (YJA Star) carried out a revenge action for the 6 guerrillas who were martyred in a chemical attack of the invading Turkish state. A Reo type vehicle was destroyed, and 6 Turkish soldiers were killed in Şemdinli.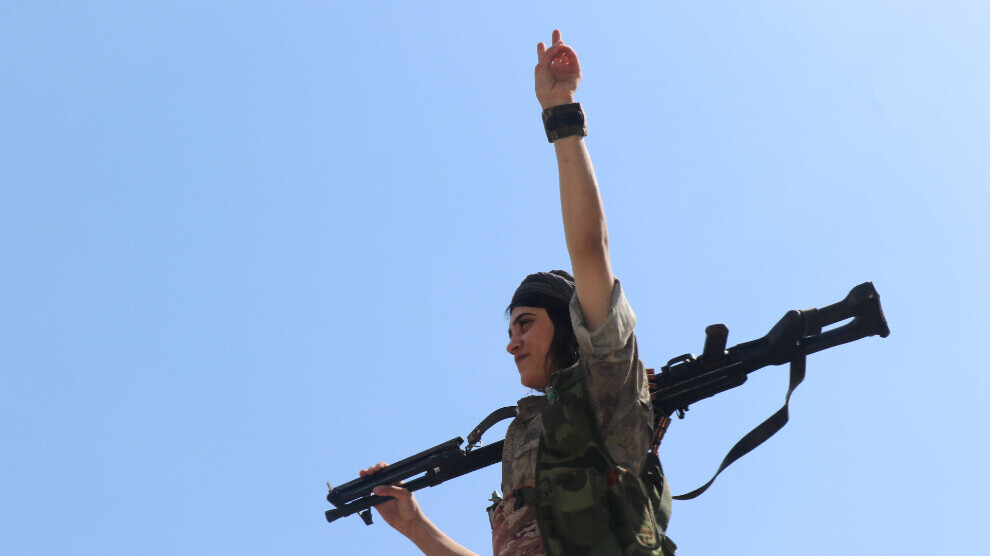 HPG Press Centre released a statement providing details of the latest actions by guerrillas and attacks by the Turkish army in Kurdistan territory. The statement includes the following:
"As part of the Bazên Zagrosê Revolutionary Campaign:
On September 15, at 08:40, a Reo-type vehicle belonging to the Turkish army which was moving from the Şkeftan outpost towards the Katuna village in the Şemdinli district of Hakkari was shot by our YJA Star forces with a sabotage tactic. The targeted vehicle was destroyed, 6 soldiers were killed, and 2 others were injured. Following the action, the Turkish army removed its casualties from the area by ambulances and helicopters.
This successful action by our YJA Star forces was carried out to avenge our 6 comrades who were martyred as a result of the vicious attacks carried out by the Turkish state with chemical weapons in Girê Sor.
In the Werxelê Resistance Area in the Avaşîn region:
On September 15, at 20:40, the invading Turkish army bombed the Werxelê Resistance Area with explosives.
On September 15, between 21:40 and 21:45, the areas of Kûnîşka and Karker in the Zap region were bombed by fighter jets.
On September 15, between 22:30 and 00:30, Turkish helicopter mobility was observed in the areas of Mervanos, Tabûra Ereba and Girê Silêman in Avaşîn region. During the same hours, the Girê Şehîd Intîkam, Gire Qartal and Stûne areas were bombed by attack helicopters.
On September 15 between 12:50 and 17:30 and on September 16 at 08:00, the vicinity of the villages of Deşîşê, Kêste, Hirore and Serarû in the Kanî Masî sub-district of Amadiya, as well as the Qela Qûmriyê area were bombed with howitzers and mortars. The Turkish bombardments caused material damage to the vineyards and orchards of our people."