3 students expelled from dormitory for having photos of Demirtaş
3 female students in Van were expelled from the dormitory they stayed in for having photos of Demirtaş in their purses.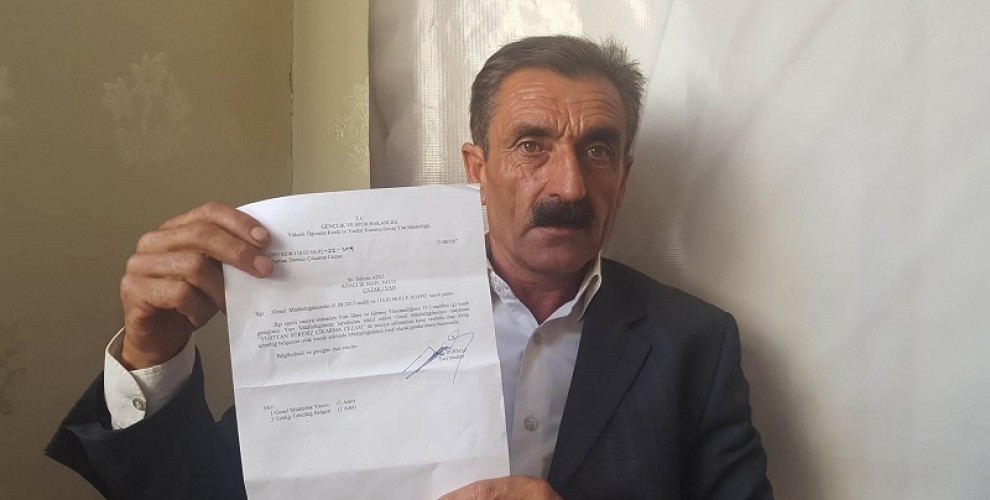 3 young women who stayed in the Higher Education Credit and Dormitories Institution in Gevaş, Van had taken photos of HDP Co-chair Selahattin Demirtaş distributed in the district center before the April 16 referendum and put the photos in their purses. Later when they returned to the dormitory, security personnel searched their purses, confiscated the photos and submitted them to the Dormitory director.
There was a rushed investigation on the subject and the Dormitories Institution sent notices of expulsion to the students without ever interviewing them.
One of the young women expelled from the dormitory, Şükran Adlı's father Necmeddin Adlı went to the dormitory to meet with the director but the director refused to meet him and ordered the security personnel to remove him from the premises. Adlı resisted the security personnel and was subjected to threats and insults.
AKP: "SHE SHOULD HAVE ERDOĞAN'S PHOTO INSTEAD OF DEMİRTAŞ"
The father went to file a complaint with the AKP Gevaş District but was told, "She should have Erdoğan's photo instead of Demirtaş."
Adlı told the AKP District Chair that "[They] love Demirtaş," and said: "They ruined my daughter's future and cut off her scholarship. I will be going to court to demand our rights."