15th group takes over the hunger strike in Maxmur
15th group took over the hunger strike that started under the leadership of women in Maxmur Camp against the isolation imposed on Abdullah Öcalan.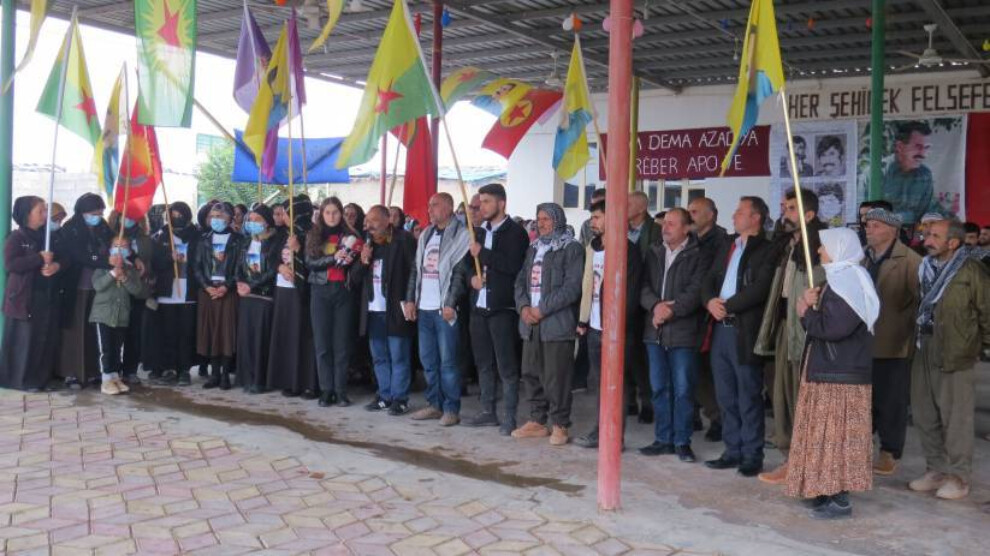 In the Maxmur camp in Southern Kurdistan, a new group has taken over the hunger strike to support the hunger strikes launched by the prisoners in Northern Kurdistan and Turkey to lift the isolation on Kurdish keader Abdullah Öcalan and to protest increasing violations and inhumane practices in prisons.
The 14th group handed over the action to the 15th group with the following words: "Since we migrated, we have always resisted and succeeded. We have continued our cause at all times and under all conditions and claimed our leader. We would like to renew our determination to continue our struggle in order to live in a free country with free leader. We wish success to the 15th group that has taken over the strike."
The new group took over the action chanting the slogans "Bê Serok Jiyan Nabe" [No life without the leader] "Bijî berxwedana zîndanan" [Long live the prison resistance] and "Jin jiyan azadî" [Woman, life, freedom].