YBŞ fighter dies in fatal accident in Khanasor, Shengal
YBŞ fighter Şoreş Hebabî died in Khanasor as a result of a fatal accident.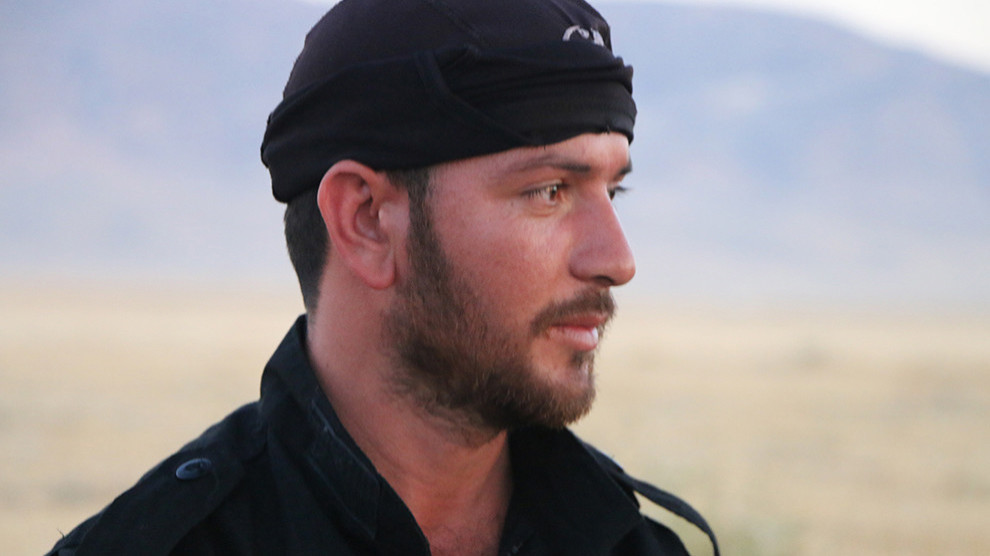 The General Command of the Shengal Resistance Units (YB, Yekinêyên Berxwedana Şengalê) announced that their fighter Şoreş Hebabî died as a result of a fatal accident. The accident occurred two days ago in the town of Khanasor (Xanesor) in Shengal (Sinjar) region, Southern Kurdistan, Northern Iraq.
Şoreş Hebabî was born in Shengal as the son of a patriotic family, deeply attached to their culture and homeland, their faith and history. "This fact led to Şoreş developing an extremely sharpened consciousness for the meaning of his mother country already in young years," said the YBŞ and described the fighter as a selfless defender of the Yazidi identity and values of his community. For the defence of his people, he joined the ranks of the Yazidi resistance movement at an early age, it noted.
"Şoreş Hebabî was selfless and hard-working. He always tried to successfully fulfill the tasks assigned to him. Even when confronted with difficulties, he never gave up and tried to improve. He put all his knowledge, experience, creativity and existence at the service of his people. We shall always remain devoted to him."
In view of the loss of Şoreş Hebabî, YBŞ expressed their condolences to his relatives and to all people of Shengal, saying: "We promise to strengthen the struggle for the cause of our martyrs and to continue our march for freedom."