Peace in Kurdistan's Women Alliance says Öcalan release essential to a solution of Kurdish question
Öcalan immediate release is essential to bring an end to conflict and a peaceful resolution to the so-called Kurdish question, said Peace in Kurdistan's Women Alliance.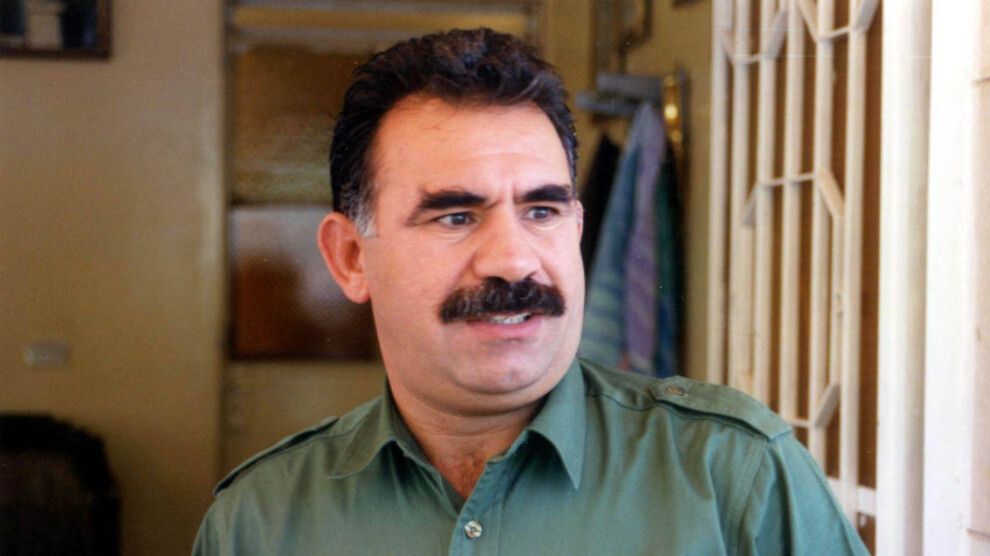 Peace in Kurdistan's Women Alliance issued a rallying call to free jailed Kurdish leader Abdullah Öcalan, ahead of the 22nd anniversary of his kidnapping in Nairobi.
Öcalan immediate release is essential to bring an end to conflict and a peaceful resolution to the so-called Kurdish question, a statement said.
The British-based solidarity group explained that the founder of the Kurdistan Workers Party (PKK) is "accepted by millions of Kurds as the legitimate representative of the Kurdish people and the leader of their resistance against Turkish state oppression."
Mr Öcalan is central to resolving the ongoing conflict which has claimed the lives of some 40,000 people with PIK Women's Alliance insisting he must be freed so he can play his necessary role in a negotiated peaceful settlement.
His extensive writings while incarcerated on the prison island of Imrali, described as "a Guantanamo in the heart of Europe," have inspired many people across the world with an ideology focused on the centrality of women's emancipation.
This original thinking, PIK said "has been at the forefront of the political and social structures of the majority Kurdish regions of Rojava where women have been engaged in a double struggle against both the forces of ISIS and of the patriarchal traditions of their own societies. 
"But now in Rojava women have the right to equality with men, they have fought for and achieved equal status in property law, banned forced and underage marriages, quotas for women and ethnic groups to ensure representation at all levels of politics and a system of co-chairs in all committees to ensure gender parity is built into the highest levels of decision making," the statement continued. 
Mr Öcalan was detained in Kenya on February 15, 1999 in what has been described as an "international conspiracy" involving the intelligence services of numerous countries including the US and Israel.
He was returned to Turkey and sentenced to death after what has been described as a "sham trial" with no right of appeal and in breach of international law. Turkey has ignored rulings from the European Court of Human Rights demanding a retrial, although commuted his death sentence to life imprisonment as part of its bid to join the European Union (EU).
Since then he has been held in conditions described as torture by human rights organisations and the Committee to Prevent Torture as he has been held in isolation for most of his period of incarceration, denied access to his family and legal team.
PIK explained that the Kurdish people and their identity and culture have been subjected to a campaign of denial and persecution, including extrajudicial execution and the burning of more than 3,000 villages to the ground in forced assimilation operations.
"The armed conflict between the Turkish Armed Forces and the Kurdistan Workers' Party (PKK) has now lasted nearly four decades. This conflict has been variously characterised as a non-international armed conflict by many specialised organisations and international experts, including the highest court of Belgium," the statement continued, adding: "There have been several national and international initiatives to resolve this armed conflict in a peaceful manner, all of which have been welcomed and supported by Öcalan."
He has played a central role in efforts to find a peaceful solution to the conflict, calling a number of ceasefires and entering negotiations with the government between 2013 and 2015, which were arbitrarily halted by the Turkish state.
Öcalan has remained committed to peace, despite the ongoing aggression and attempted genocide of the Kurdish people with his Road Map to the Democratisation of Turkey and Solution to the Kurdish Question  key document which is an important framework for discussions.
"For a solution to the Kurdish question and a peaceful settlement of the conflict we call for his release so that he can play his necessary role in a meaningful peace process. We also call for an immediate end to his isolation and the inhumane prison conditions that he continues to endure," PIK Women's Alliance concluded.