Women activists from Kongreya Star take over Freedom for Öcalan Vigil
Women activists from Kongreya Star took over the Freedom for Öcalan Vigil in week 488.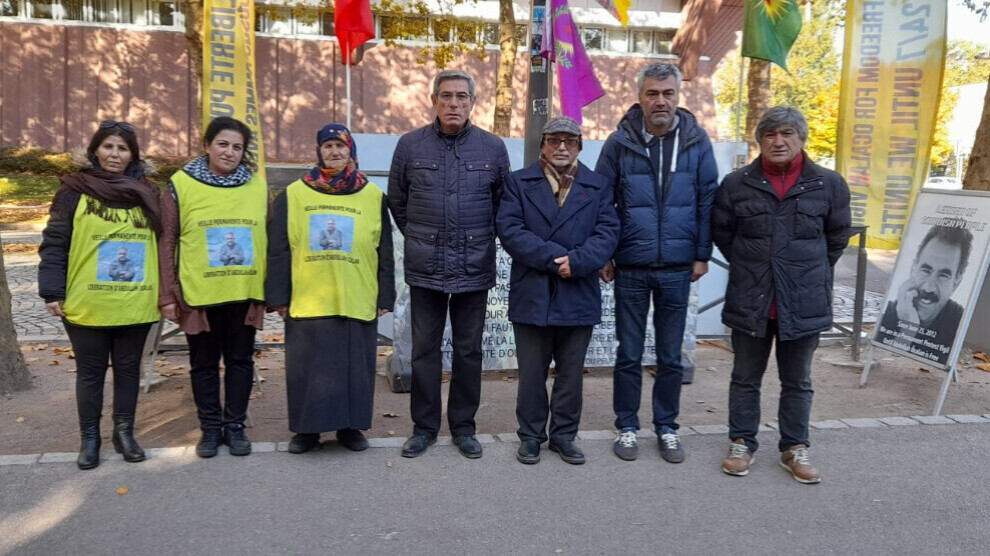 This is the 488th week of the action and members of Kongreya Star from Germany took it over from members of TEV-CAND.
The new group includes Nayime Hessen, Asiye Reşit and Zarife Misto.
Nayime Hessen, speaking on behalf of the group, said that the vigil has historical importance, and added that "the freedom of Leader Apo is the duty of all Kurds."
Nayime Hessen also commemorated all the martyrs of October with respect in the person of Martyr Bêrîtan (Gülnaz Karataş) and drew attention to the historical struggle of Kurdish women carried out thanks to Öcalan's paradigm based on women's freedom.
Nayime Hessen said: "They want to eliminate the Kurdish people through the captivity of Leader Apo. But he is the key to a peaceful and democratic solution to the Kurdish question."
Hessen said that they condemn the invading Turkish state's use of chemical weapons in the invasion attacks against guerrilla areas, and added that "Europe, which is a partner in the international conspiracy, ignores the crimes committed by the Turkish state against humanity."
Hessen added that their only expectation from Europe is to ensure that the Turkish state, which has signed human rights and freedoms agreements, abides by those and called on everyone to support the vigil.