What is happening in Tarsus Prison?
Human Rights Association (IHD) Mersin Branch prepared a report on rights violations against prisoners in Tarsus Campus Prison.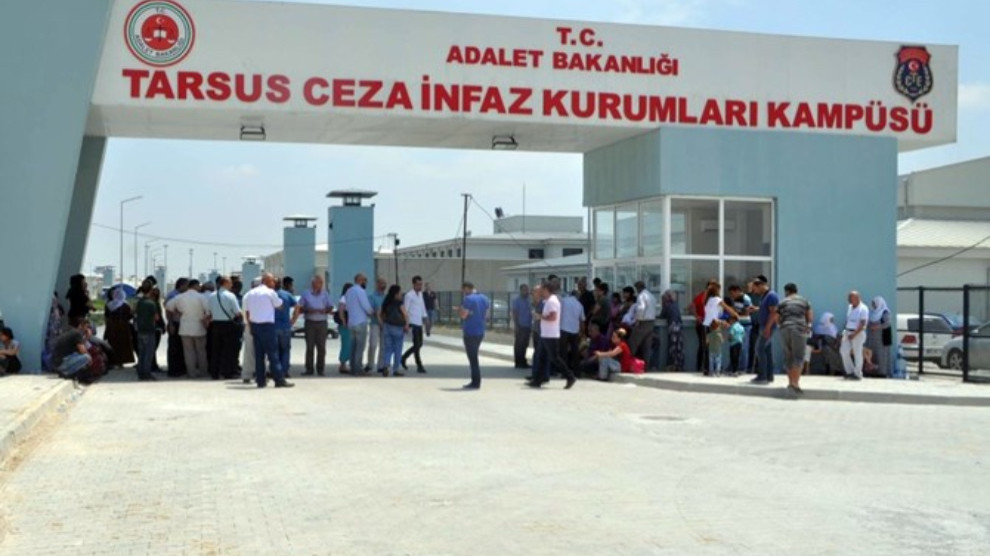 The Human Rights Association (IHD) Mersin Branch published a report on rights violations in one of Turkey's biggest prisons, Tarsus Prison and Women's Closed Prison.
The IHD said the report was prepared following interviews with prisoners, letters and applications of prisoners' relatives.
Hakkı Demir, the head of IHD Mersin Branch, outlined the main content of the report and the listed the main violations reported as follows:
"* The right to information was violated as the number of magazines and books in the wards was restricted.
* Prisoners are often addressed in violent and offensive way, especially when requiring hospital visits or when they are brought to court. Numerous cases of harassment and assault are reported. Conditional release dates have been postponed. 
* It has been established that prisoners are exposed to strip searches during the first admission to prison or during referrals, those who protest the practice are battered and beaten, and are subject to degrading behavior.
* Female prisoners are said to have been subjected to various abuses in transport vehicles while being taken to the hospital. 
The doctor carries out examination with the patient handcuffed and the presence of military officers."