Week 751 of vigil by Saturday Mothers
Today's Saturday Mothers' rally in Istanbul was dedicated to Mehmet Ertak. The 32-year-old worker disappeared in 1992 following his arrest in Şırnak province.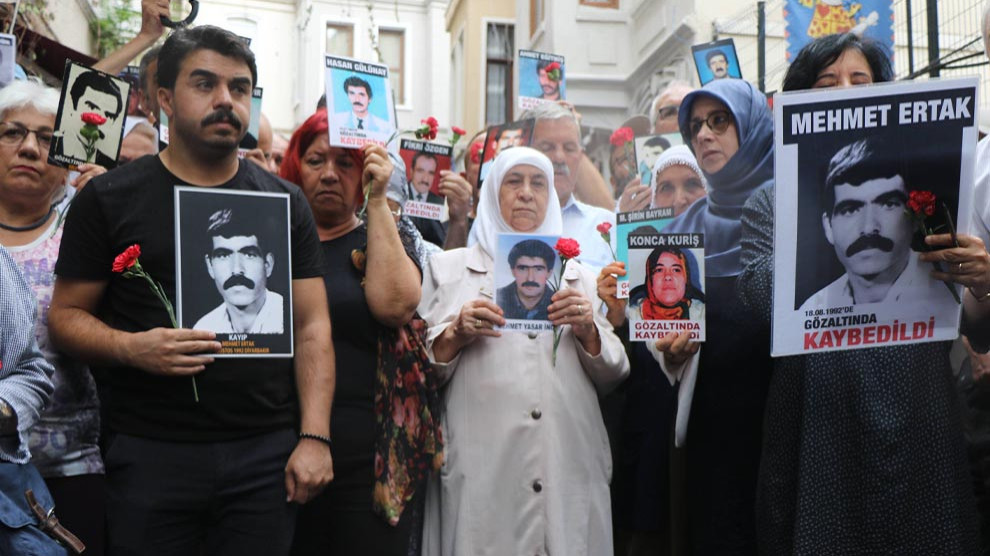 Twenty-four years ago, Saturday Mothers first took to the streets at Galatasaray Square in Istanbul to demonstrate against state practice to murder people in custody and make the bodies disappear, and to demand the punishment of the perpetrators. Since last year, the square in front of the Galatasaray High School is closed off by the police every Saturday to stop the action of the mothers. The women and their supporters therefore hold their regular rally in a small side street in front of the Istanbul branch of the Human Rights Association, IHD. Every week another case is presented, especially from the 1990s, when "disappearance" was particularly prevalent.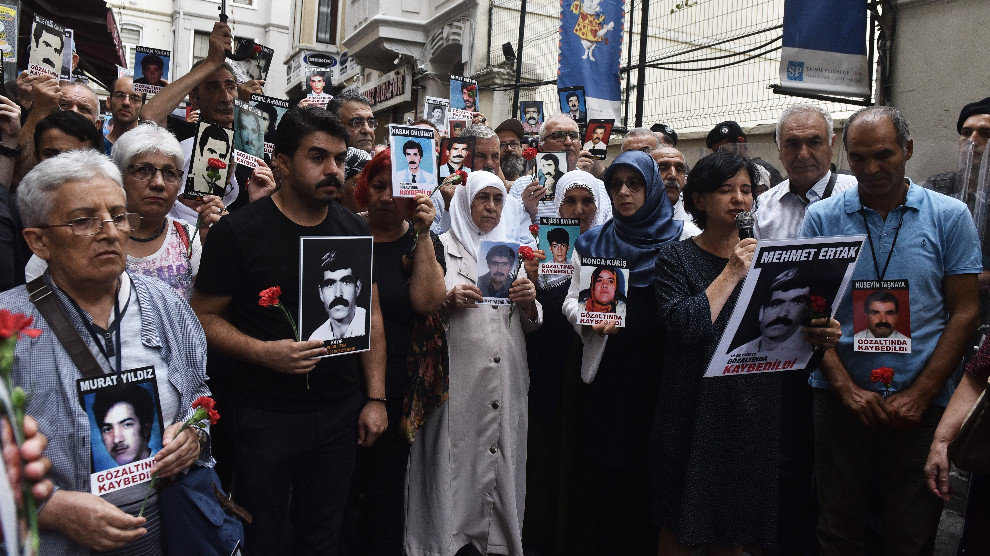 The 751st rally of the Saturday Mothers was dedicated to Mehmet Ertak, father of four, who disappeared after his arrest on August 20, 1992 in the province of Şırnak. The then 32-year-old man was a coal mine worker and lived with his family in the hamlet of Rezuk. On the day of his disappearance, he set off for home after work with three co-workers. The men's vehicle went into a police check; Mehmet Ertak was the only one arrested and taken to the Police Department of Şırnak. Previously, he had been arrested twice and tortured in custody. Although his co-workers later testified that Mehmet Ertak had been taken away by uniformed policemen and six others claimed to have seen him tortured in custody, the Turkish authorities denied ever arresting him.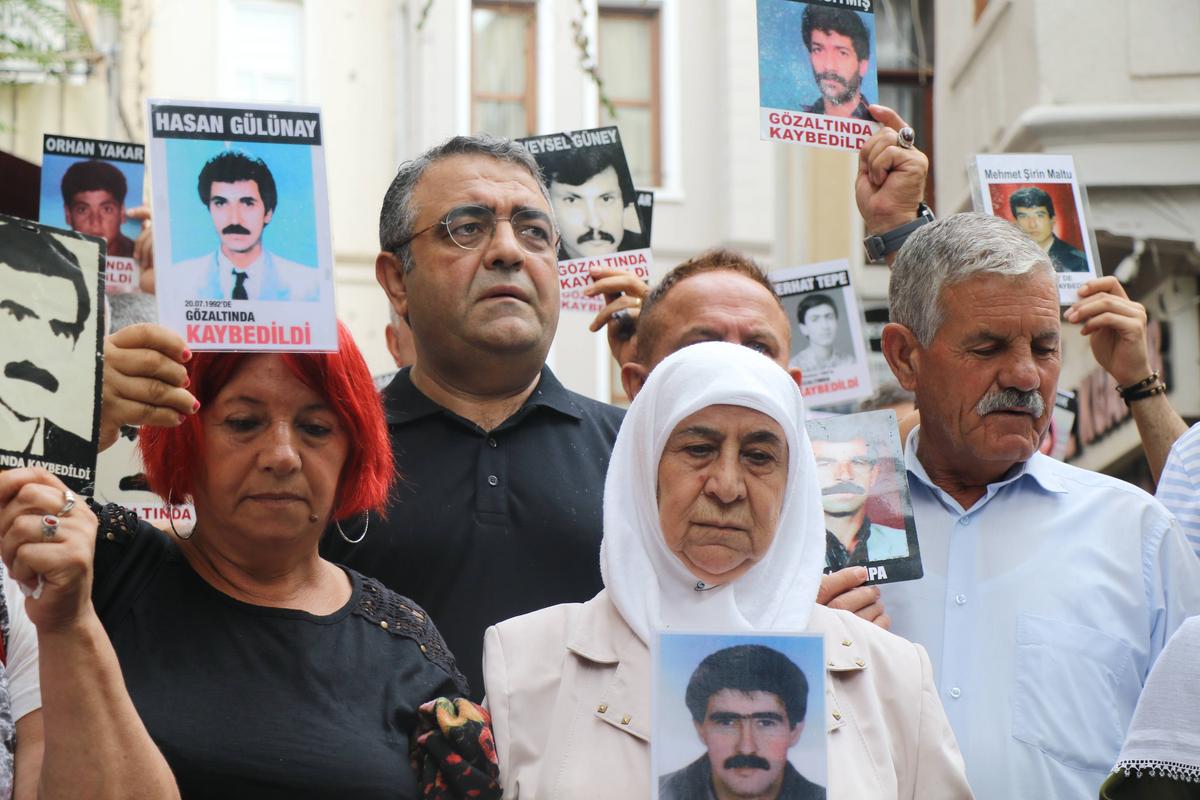 JITEM member confesses the murder of Ertak
After several unsuccessful attempts by relatives to clarify the whereabouts of Mehmet Ertak, Murat İpek, a member of the informal intelligence service of the Turkish Gendarmerie JITEM, the existence of which was denied for years by the Turkish state, explained in his confessions in 1997 that they had murdered Ertak by order from Şırnak Police Chief Necati Altuntaş and Anti-Terror Police Chief Mehmet Kaplan. İpek said that all executions had been carried out within the knowledge of then OHAL (State of Emergency) Governor Ünal Erkan.
ECHR sentences Turkey
Nevertheless, the case was dismissed by the Court of Cassation of Turkey. Human rights lawyer Tahir Elçi, who was shot dead by a police officer during a press conference in Amed in November 2015, took the case to the European Court of Human Rights (ECHR) to demand the punishment of the perpetrators in Ertak's murder. While Elçi was therewith arrested by the police, ECHR sentenced Turkey for violation of the right to life.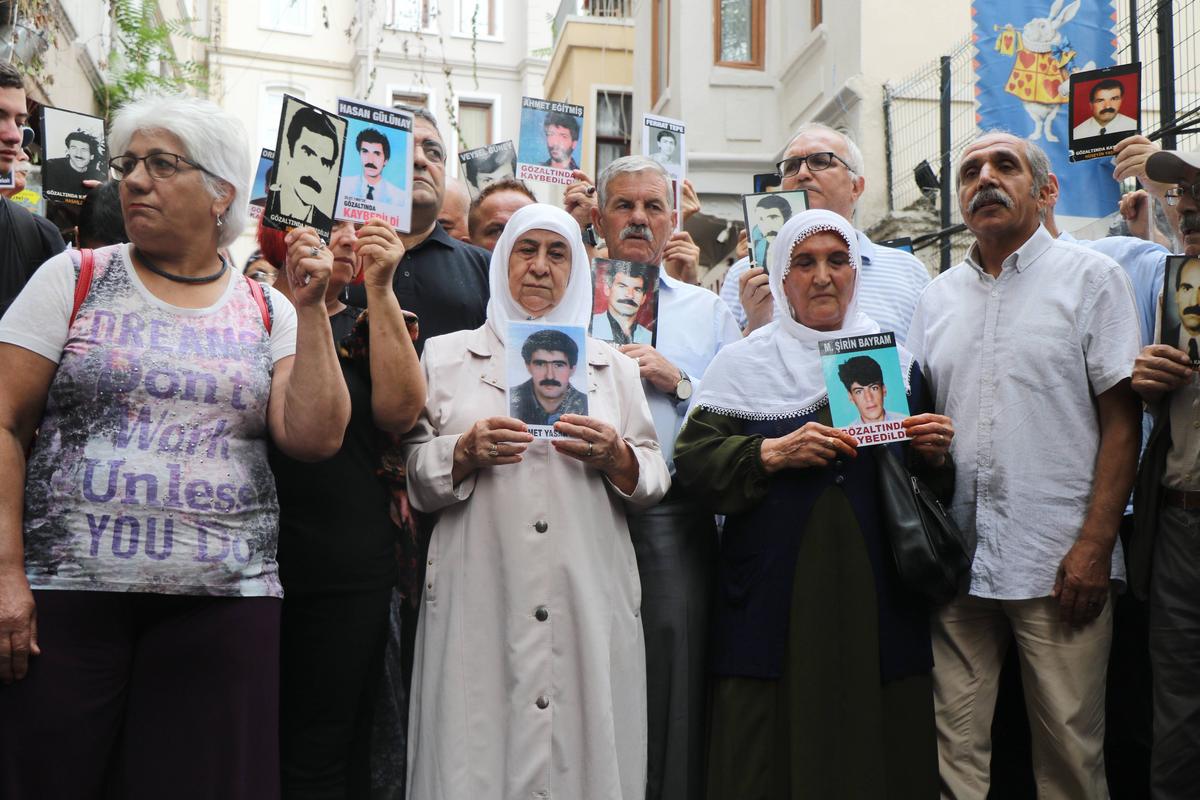 Ertak's body still not found
27 years have passed since the "disappearance" of Mehmet Ertak whose body is yet to be found. His son Serhat Ertak said today: "Because no justice has come to us, we have searched for it thousands of miles away. But even today, justice is still a long way off. But hope never dies. Those who come after us will keep this struggle going."