Violation in Sincan and Burhaniye women's prisons exposed
Women prisoners exposed violations and repression they are subjected to.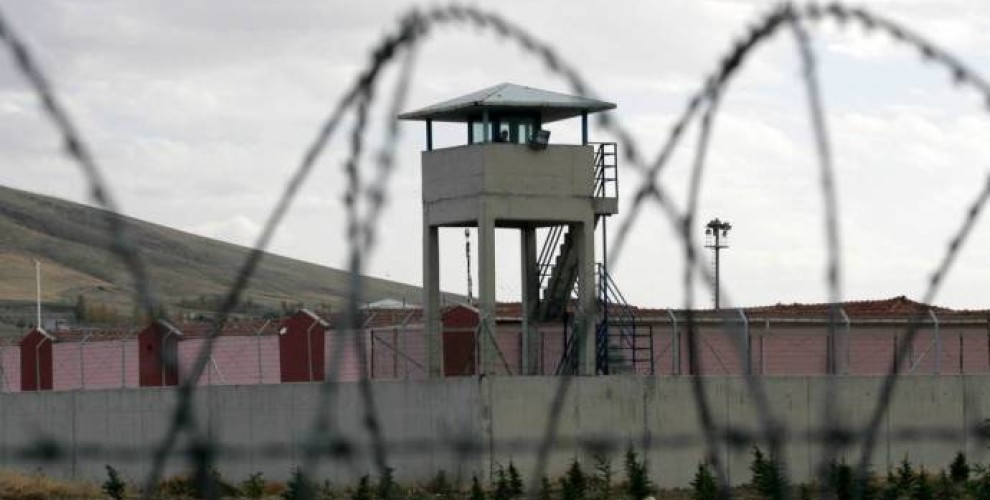 Women prisoners in Sincan Prison said that many prisoners, who were about to leave the prison were not released.
In a letter to Mesopotamia News Agency (MA) Dilan Oynaş, a journalist for the Azadiya Welat newspaper, which was closed down by order of the Decree-Law (KHK), explained the situation of the women prisoners jailed in Sincan Women Closed Prison in Ankara.
Aycan Özdoğan, one of the women prisoners, was kept in prison five more months after her release date for having protested the violations they were subjected to.
Saadet Akın confirmed that she had been punished when a scissors was found in her cell in Sincan Prison. "We don't know - she said - where the scissors came from. It did not belong to me nor my cell mate. Yet, despite stating this in all of the written defenses I made to the Prison Board, the Prison Execution Court and the Assize Court approved my punishment".
Akın's application to the Constitutional Court was blocked, and in the meantime she was punished with four isolation punishments and she was forced to stay 7 months in prison after her release date.  "They gave me four punishments - said the woman - against which I have appealed. One was dropped, while I am waiting response on the others".
Selver Ispir has been in prison since 2001. Between 2012-2014 Ispir had been punished three times, and this led to her release date being put on hold.
Figen Şahin, a prisoner in Balıkesir Burhaniye T Type Closed Prison, has exposed the violations they lived in prison to the public through her family.
Her sister, Nirgül Turhal, said that threats to 5 political women prisoners continued to be carried out by soldiers.
Figen Şahin told her sister that "the prison administration does nothing against the threats. We have no social activities. Unless a male prisoner falls sick, women prisoners are not taken to hospital. When something happens - said the woman - guards always remind us that this is a male prison. If we need something, they always give priority to male prisoners. We asked to be transferred but they make problems to that to. They said that the ministry actually wanted us, 5 women prisoners, to stay in this prison".
No matter how small an argument among women, said Turgal, "immediately male guards are sent into the ward. They are threatening and beating women. We react by chanting slogan and protesting, by saying we will write a petition but they don't care. There is no life safety for us here. Male common prisoners also threaten us and throw bottles on us. But the soldiers and prison administration only contribute to the repression on us. The prison is very cold, but we only have 2 sweaters".