Urgent call for the release of ill prisoner Ayşe Özdoğan
The Freedom for Ill Prisoners Initiative called for the immediate release of Ayşe Özdoğan who is suffering from cancer.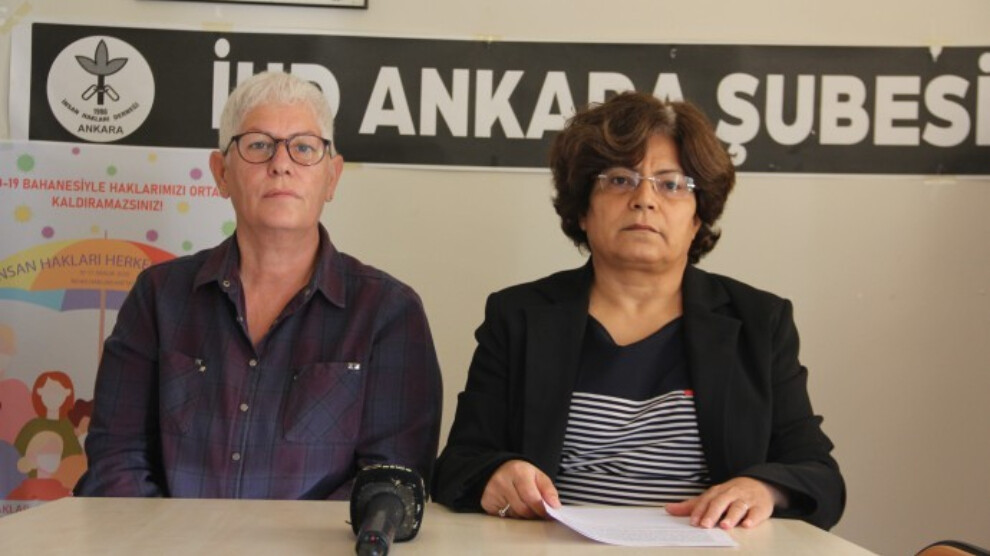 In the 370th week of the protest for ill prisoners, the Freedom for Ill Prisoners Initiative organized a news conference at the Ankara Branch of the Human Rights Association (IHD) to raise attention to the situation of ill prisoners. Nuray Çevirmen, a member of the HD Central Executive Board (MYK), made a statement on behalf of the initiative, conveying the situation of Ayşe Özdoğan, a very ill prisoner incarcerated in Antalya Döşemealt L Type Closed Prison.
Ayşe Özdoğan is suffering from cancer
"On November 11, 2019, a tumour was removed from her cheek with a biopsy procedure and two impacted teeth were also removed," Çevirmen said, adding that Özdoğan is a patient with stage 4 maxillary sinus cancer. Despite being hospitalized, she was treated as a potential at the hearing held on November 12, 2019, one day after the operation, and it was ruled that she would be transported to the next hearing by force."
Report ignored
Recalling that Özdoğan was given a report from the Antalya Training and Research Hospital saying that "she cannot stay in prison," Çevirmen added: "The prosecutor's office did not deem it satisfactory and demanded a report from the Istanbul Forensic Medicine Institute. Because her body was unable to withstand the long journey, a report was received stating that she would be unable to leave the hospital, and the examinations were sent to Istanbul. The Istanbul Institute of Forensic Medicine asked Antalya Medicine for more documents and on September 22, it ruled that 'there is a suspected point, but we cannot say metastasis, there is no planned operation, no therapy, no follow-up treatment, it is enough for the patient to come for a routine checkup.' On October 2, Özdoğan was arrested again."
The IHD official said: "Ayşe Özdoğan is kept in prison despite her cancer, which is stage 4 and progresses day by day." Çevirmen recalled that Özdoğan was transferred to Antalya Döşemealt L-Type Prison on 8 October and added that she "can't remain alone in prison and look after herself. She should be released immediately."