UN urges Iran to repeal the hijab bill
The UN urges the Iranian authorities to take steps to eliminate all forms of gender-based discrimination, and to repeal all associated laws and practices.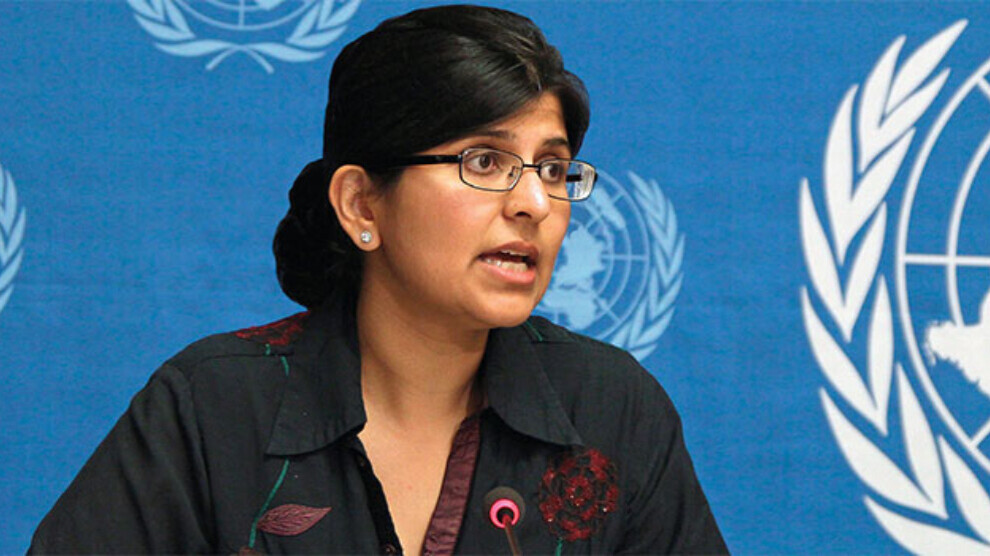 About a year after the death of Jina Mahsa Amini, a commission of the Iranian parliament approved a tightening of the headscarf requirement. The new hijab law provides for even harsher penalties for violations. In the case of multiple violations, these include a fine of more than 5,000 euros, a ban on leaving the country and imprisonment of up to 15 years.
As examples of "bad clothing", the law mentions short-sleeved blouses or torn jeans for women, and trousers with short crotch length or tank tops for men. The law imposes detailed instructions on ministries and security services with duties to enforce Islamic dress codes. Civilians and security forces will be able to easily report violations.
The "Jin, Jiyan, Azadî" revolution is the largest wave of protest the Islamic Republic of Iran has experienced since its foundation in 1979. It was triggered by the killing of Jina Mahsa Amini. The 22-year-old Kurdish woman from Seqiz died on 16 September 2022 in a hospital in the Iranian capital Tehran. She had previously been detained by the so-called morality police and ill-treated at a police station. More than 500 protesters were killed and more than 20,000 arrested in the ensuing crackdown.
Speaking during a press briefing in Geneva on Friday, the Spokesperson for the UN High Commissioner for Human Rights, Ravina Shamdasani, expressed regret over the Iranian parliament's passing of the new Chastity and Hijab Bill.
Shamdasani pointed out that the decree, which is fully named the Bill to Support the Family by Promoting the Culture of Chastity and Hijab, is both repressive and demeaning. "Women and girls must not be treated as second class citizens. The authorities have a duty to respect, protect and fulfil – equally - the rights of all Iranians."
The UN Office urged the Iranian authorities to take steps to eliminate this and all other forms of gender-based discrimination, and to repeal all associated laws and practices.
"We also call on the authorities to abolish all regulations and procedures whereby, specifically women's behaviour in public is monitored, and to introduce laws and policies that enable women and girls to exercise their human rights, including their right to fully participate in public life, without fear of retribution and discrimination," Shamdasani stated.