UN: Turkey hinders our investigations in the South East
UN Human Rights High Commissioner Al Hussein said: "Our attempts at investigating the severe human rights violations in South Eastern Turkey are constantly rejected."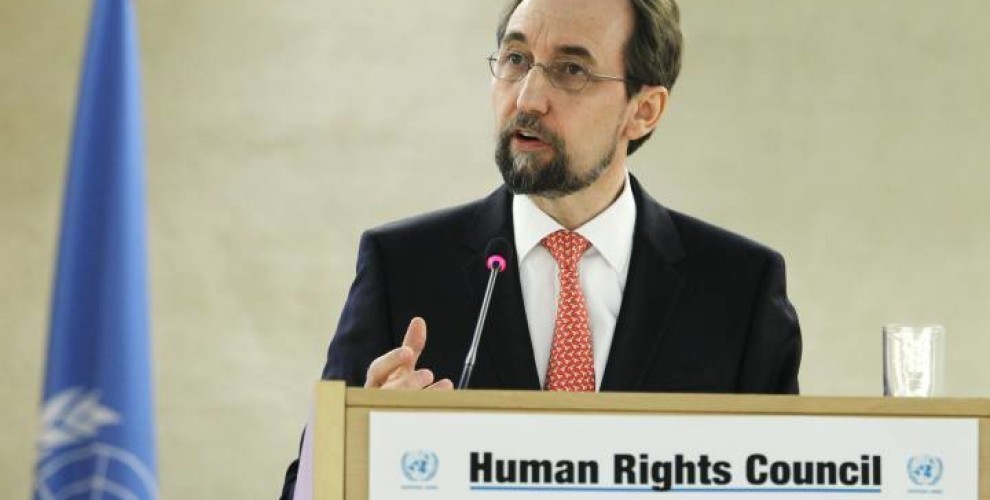 35th Human Rights session of the United Nations Human Rights Council started in Geneva. UN Human Rights High Commissioner Zeid Ra'ad Al Hussein's speech at the opening started with the Israel-Palestine issue and demanded an end to the pain both sides have endured.
Al Hussein also stated that extrajudicial executions are widespread in many countries throughout the world still and people suffer inhumane treatment.
"OUR EFFORTS ON TURKEY'S SOUTH EAST ARE HINDERED"
Al Hussein said the following on Turkey: "Unfortunately there haven't been any development in the process since my speech here in September 2016. I regrettably must say there have been no changes. Our attempts at investigating the severe human rights violations in South Eastern Turkey are constantly rejected. And the number of people awaiting a fair trial is rising every day. As the number grows, it becomes more difficult to imagine just trials on this matter."
SPECIAL SESSION ON TURKEY

The Human Rights sessions will continue for 3 weeks and Turkey will be an important topic. In the second week of the sessions, there will be a special session on Turkey where a report prepared by the UN Freedom of Thought and Expression Special Rapporteur David Kaye will be read and the rights violations in the country will be addressed.