Two kolbars killed in Turkish air strike laid to rest
Two kolbars killed as the result of an air strike carried out by the Turkish army, and whose bodies were sent to Rojhilat on Wednesday, were finally laid to rest on Thursday.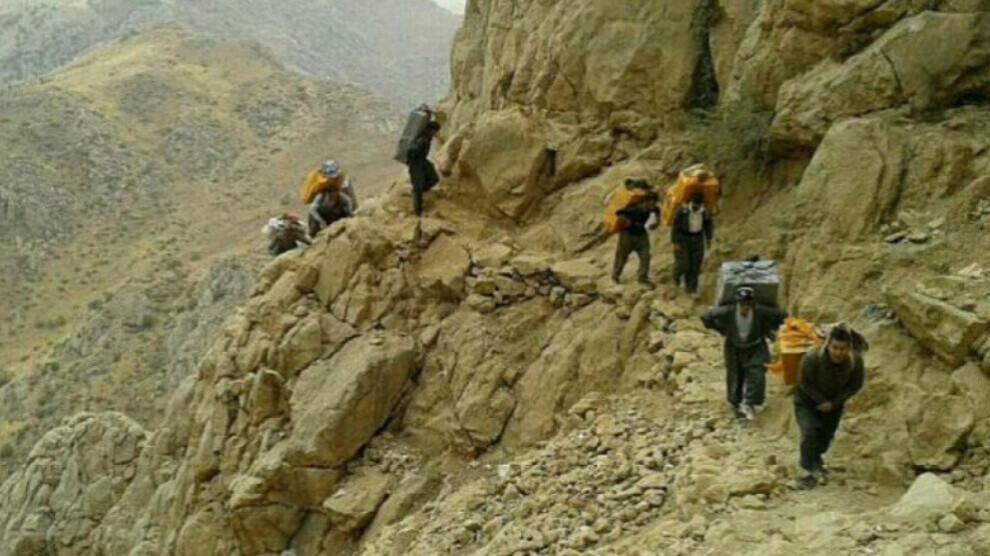 A Turkish air strike carried out on 10 September on the triangle between Başkale, province of Van, the village of Bilindbasan in Yüksekova and the village of Kurani in Urmia, in Iran, left 2 kolbars dead. In addition, 9 kolbars were detained by Turkish soldiers.
The families of the murdered kolbars Sozdar Ehmedi (19) and Elişen Ehmedi (16) came to Hakkari Forensic Medicine Institute, and were eventually delivered the remains of their sons after the autopsy. 
The two kolbars were buried in the village of Kurani in Urmia in Iran after religious duties were carried out.