Turkish forces patrolling in Kobane attack people
The occupant Turkish state continues its attacks against the Kurdish people in various parts of Kurdistan.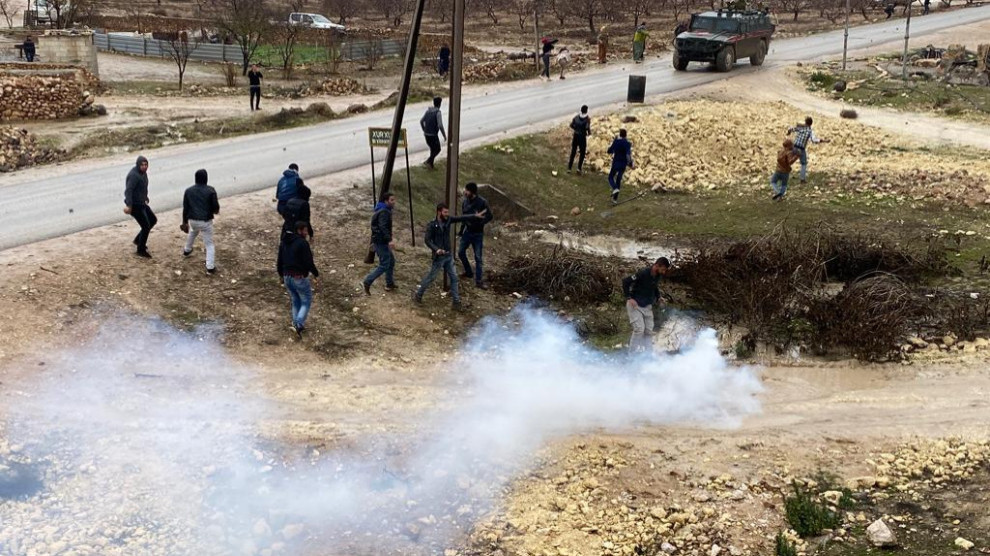 Turkish forces on patrol in military vehicles in Kobane region have attacked the people who protested the presence of the occupation forces on their lands.
The attack with tear gas targeted residents of the Xorxire village as the convoy passed through the area.
The patrol mission kicked off from the village of Ashme and is expected to conclude at the same point.