Tortured prisoner Adsiz goes on death fast
Prisoner Mehmet Adsiz has been on a death fast since July 29 to protest the torture he endured in the Elazig Prison No.1.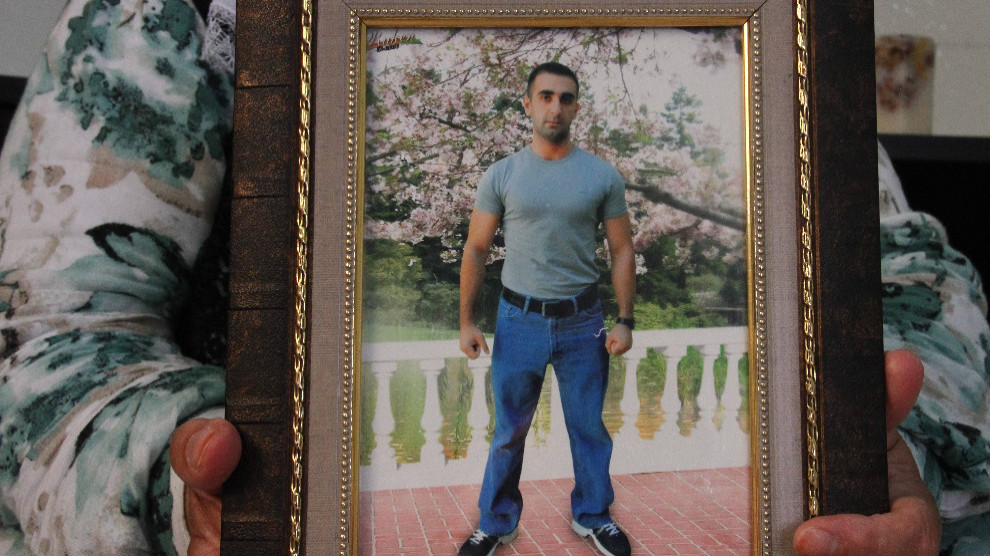 Mehmet Adsiz was held in the Elazig Prison No.1 in solitary confinement. When he had a chance to speak with his family on the phone, he announced that he had gone on a death fast on July 29 to protest the torture and mistreatment by prison guards.
"HIS HANDS AND FEET TIED UP"
His mother Redda Adsiz said:
"When we spoke last week, he told me the guards tied up his hands and feet in his cell and beat him up with sticks. His eardrum was torn in the attack. After the torture he endured, he had a nervous breakdown and tried to cut his wrists. Then he was battered right in front of the doctor in the infirmary. Not even the doctors would treat him right."
TORTURE IN FRONT OF TURKISH FLAG
Adsiz said the prisoners are stripped naked and subjected to torture every day. The prison guards torture the inmates under the Turkish flag, as they say nobody could touch them, that they were the state.
CALLING ON HUMAN RIGHTS ORGANIZATIONS AND POLITICAL PARTIES
Redda Adsiz said: "They must stop torturing our children. We hear that all inmates in the Elazig Prison are subjected to torture. The Human Rights Association (IHD) and political parties must find a solution."