TIP MP Atay pays solidarity visit to Emine Şenyaşar's "Vigil for Justice"
TIP MP Barış Atay visited Emine Şenyaşar's "Vigil for Justice" and expressed his party's full solidarity with the senior citizen.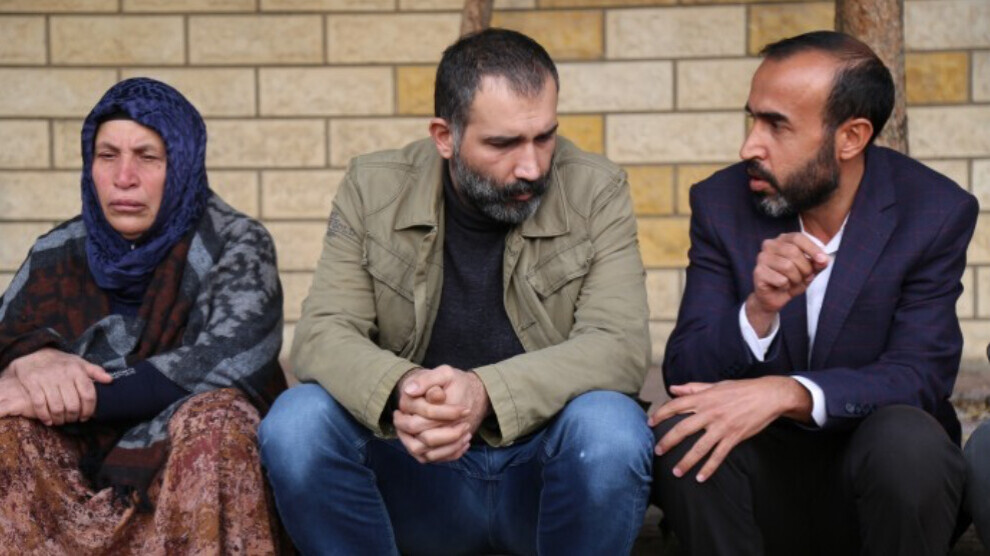 For the 251st consecutive day, 70-year-old Emine Şenyaşar is demanding justice for her husband and two of her sons, who were victims of lynching carried out by an AKP mob in the district of Suruç in June 2018, with a vigil in front of the Palace of Justice in Urfa. The elderly woman's struggle has broad support in society. On Sunday, the vigil was visited by a delegation from the Workers' Party of Turkey (TIP) including Vice Chairman Barış Atay. The politician expressed his party's full solidarity with Şenyaşar.
Since March 9, Emine Şenyaşar and her son Ferit have been sitting in front of the courthouse in Urfa every day to demand punishment for the murderers of her husband Hacı Esvet and her sons Celal and Adil. The three men had been killed by AKP MP Ibrahim Halil Yıldız's armed bodyguards and relatives during a campaign tour just days before the parliamentary and presidential elections. Only one of 23 attackers involved is in prison. The trial is being delayed, and the Turkish judiciary shows no interest in solving the murders and punishing the perpetrators. Instead, the bereaved family become victims of systematic repression. Fadıl Şenyaşar, another son of Emine Şenyaşar, survived the lynching attempt but was sentenced to more than 37 years in prison for the murder of one of the attackers - who was proven to have been shot by his own people.
"Here, people were literally executed in a heinous and horrific way because they refused to vote for a deputy of a political party. It is an act of absolute evil," Atay said after speaking with Emine and Ferit Şenyaşar. In sharp words, the politician criticized the fact that those responsible for this "massacre" have not been brought before the judiciary for three and a half years. In addition to the authorities' refusal to intervene in terms of clarification and judicial prosecution in this case, he also criticised the failure to date to arrest Ibrahim Halil Yıldız. "The fate imposed on this family is a reflection of the AKP's history and also reflects the development of its judiciary," Atay said. The deputy said he admired Emine Şenyaşar for her extraordinary courage and strength shown during this "ordeal," assuring her of continued support in her fight for justice.