The AKP policy of systematic harassment
The AKP government is pursuing a policy of systematic harassment against people demanding justice and truth.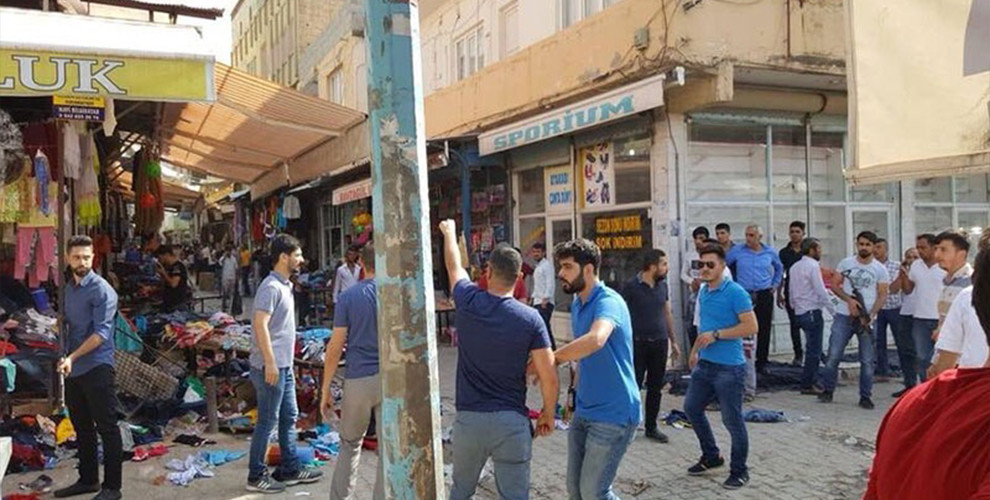 Osman Şenyaşar, whose brother and two nephews were killed by AKP Urfa deputy Halil Yıldız's relatives just before the 24 June elections, has been detained in Istanbul.
Osman Şenyaşar had left the country for work reason and was detained once he returned to Turkey at Istanbul Sabiha Gökçen Airport.
Hacı Esvet Şenyaşar and Adil and Celal Şenyaşar were killed on 14 June in Urfa, by relatives of AKP Urfa deputy Halil Yıldız.
There is a pattern which can be seen reproduced in the years of AKP rule and which is targeting families and relatives of people who had suffered, and in many cases paid with death, on their own skin the policy of repression of Erdogan's government.
It's a pattern of systematic harassment aimed at discouraging as well as repressing families of those who have already paid a very heavy price at the hands of the AKP ruling party.
After ordering the massacre of Roboski, on 28 December 2011, the AKP government went at great length to make sure not only that the massacre be covered up but that the families of the 34 civilians massacred received no justice.
The repression of family members of the victims began almost immediately after the massacre. After a mean attempt to buy the families, the government seeing that the attempt was unsuccessful and families wanted justice, began to slowly but constantly harassing various family members and relatives.
It would be far from the truth to say that almost all family members of the various victims were at some point taken into custody. Some were remanded in custody and jailed, some are still in prison, such as the case of Sirnak HDP deputy, Ferhat Encu.
Likewise, families of the disappeared people of Turkey, those men, women, students, Kurdish politicians, trade unionists, human rights defenders who disappeared while in the hands of the police or Jitem, have been constantly and repeatedly harassed, jailed, taken into custody, beaten for their continuous demanding justice and truth.
We have seen this recently, as near as 10 weeks ago, when with incredible brutality police attacked the Saturday Mothers action in Istanbul.
But this harassment and repression has been going on for years. It has hit first one family, then another, many times the news has gone unnoticed.
The last detention targeting Osman Şenyaşar showed that the pattern is repeating itself.
What is clear though, is that no repression will be able to stop the search and demand for justice and truth of Kurds and all people who, in Turkey, have been denied of the most basic right, the right to life, the right to exist.