Strip-search reported in the prisons in Van as well
Strip search is getting more and more frequent in Turkey. Co-chair of DER TUHAY in Van province Kudret Temel reveals that there are also many complaints from prisons in Van.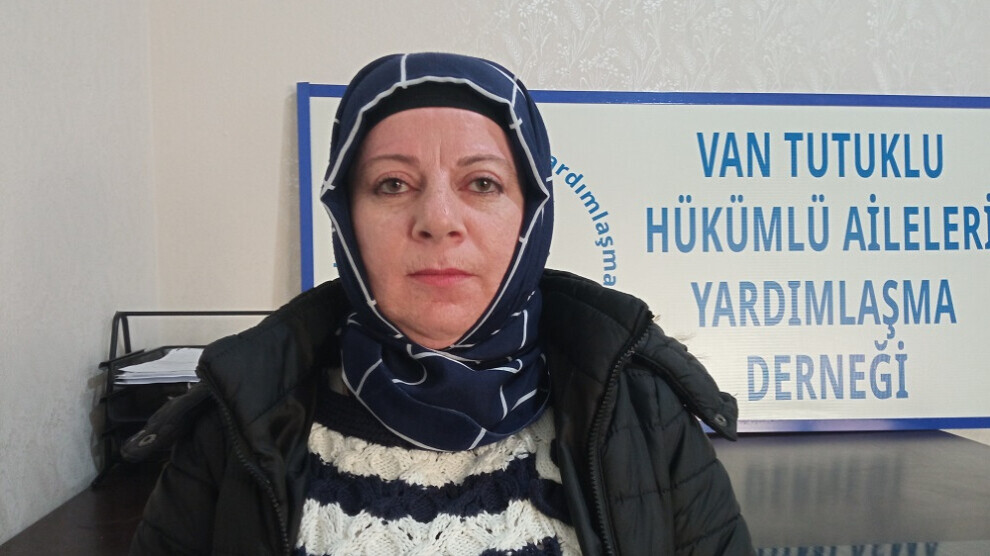 The practice of strip search in prisons, recently exposed by HDP MP Ömer Faruk Gergerlioğlu, has also been executed in the Van T Type prison in the past weeks. Former co-mayor of Hakkari, Dilek Hatipoğlu of the HDP, who was transferred from Erzurum Prison to Van T Type Prison, was subjected to strip search while entering the prison. When she resisted, she was tortured by male and female guards. Despite the bruises in Hatipoğlu's eyes, Van Chief Public Prosecutor's Office claimed in a statement that she attacked the prison staff.
Providing information on the subject, Van TUHAY-DER co-chair Kudret Temel said that they frequently received complaints from families about strip search practices in the prisons in the city.
STRIP SEARCH IS AN ATTACK ON HUNGER STRIKE RESISTANCE
Stating that they have investigated the complaints of strip search and will soon inform the public, Temel said, "Not only the prisoners, but also the families who go to meet their relatives in prisons, have complaints. However, the resistance of the families and the prisoners makes it difficult to impose a strip search. Families apply to us over these issues. We will do whatever is necessary as soon as we clarify it. Strip search is a crime against humanity and we never accept it."
Temel pointed out that strip search torture has actually been carried out for many years, adding, "If there is strip search in Van prisons, families should report it to our association. Dilek Hatipoğlu was subjected to strip search and she was beaten when she resisted."
Temel continued, "Van Chief Public Prosecutor accused Hatipoğlu of attacking the prison staff. Strip search is a terrible problem. We see it as an attack on the hunger strike resistance that has been going on for 90 days in Turkey's prisons. It is reported that the pressure on hunger strikers is increasing. We do not accept this either, we stand by our friends behind bars."