Roboski Initiative: War policy paves the way for attacks
Justice for Roboski Initiative stated that war policies paved the way for attacks and that "demilitarization and democratization will not be achievable unless light is shed on Roboski massacre."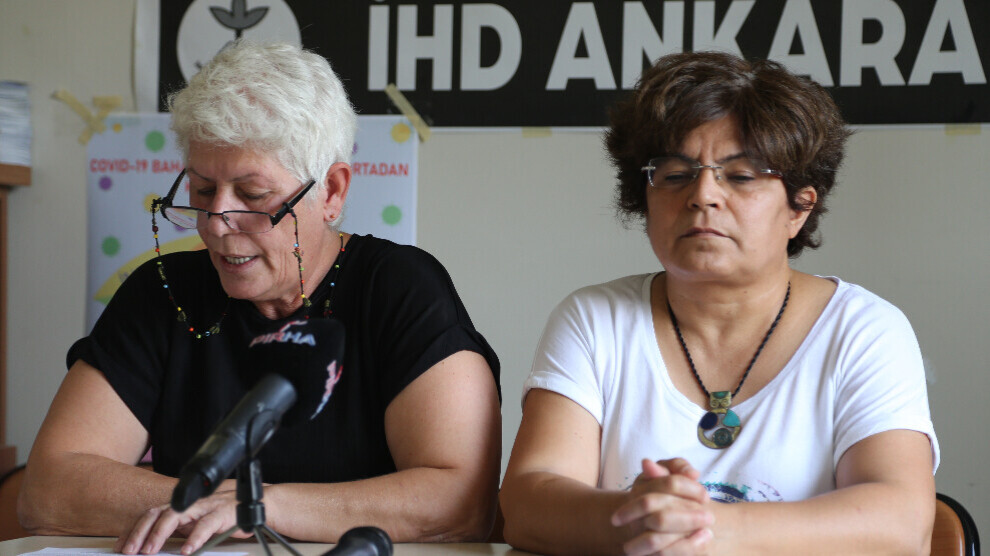 The Justice for Roboski Initiative held a press conference at the Ankara Branch of the Human Rights Association (IHD) about the massacre of 34 civilians, 19 of whom were children, as a result of Turkish airstrikes in the Roboski village in Uludere district of Şırnak on December 28, 2011. Nuray Çevirmen, a member of the IHD Central Executive Board (MYK), and IHD Provincial Branch Co-chair Sevil Turgut attended the meeting marking the 116th month after the massacre.
"THE WAY IS PAVED FOR OTHER ATTACKS"
Turgut stated that they have been calling for justice for 116 months, but neither the state nor international organizations have heard their voices. She stated that war is an exploitation system that paves the way for other assaults; "Those who are aware that impunity indeed exists, continue to perpetrate hate crimes recklessly. The most heartbreaking aspect of the situation is the rhetoric and attitudes of politicians that encourage these hate crimes."
Turgut called for an end to the war policy that underlies all murders, saying, "Governments are obligated to reveal the perpetrators of all crimes, to abolish the climate of terror, and to put an end to the policy of impunity, even if it happened in the past."
'IF JUSTICE IS NOT SECURED IN ROBOSKI, IT WILL NOT BE SECURED IN ANYWHERE"
Turgut went on to say that justice will not come to Turkey until those responsible for the Roboski massacre are brought to court: "We will all exercise our right to object indefinitely against war and violence that have ruined every human life and liberties, especially Roboski. At the root of what we're going through lies the fact that the state, impunity, war, and justice are absent. There is no statute of limitations for a massacre. There will be no civilization or democratization in Turkish politics unless the Roboski massacre is enlightened and the events are fully presented to the people."