Resistance of Şenyaşar family marks its 162nd day
The resistance of the Şenyaşar family is continuing on its 162nd day.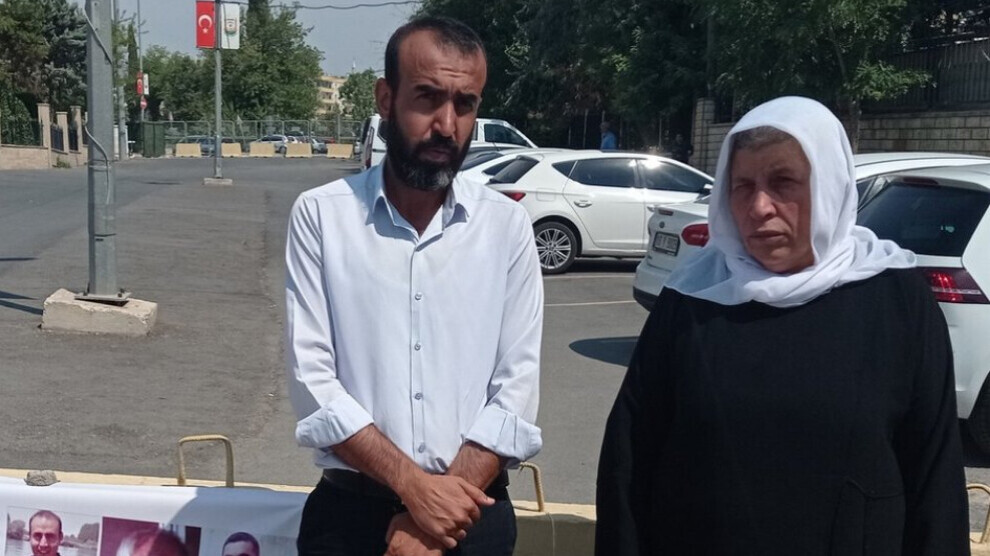 The Justice Vigil which was launched in front of the courthouse in Urfa by Emine Şenyaşar, who lost her husband and two sons in an armed attack organized by the bodyguards and relatives of AKP Deputy İbrahim Halil Yıldız on June 14, 2018 in the Suruç district of Urfa, and Ferit Şenyaşar who was injured in the same attack, is continuing on its 162nd day.
Emine and Ferit Şenyaşar came in front of the courthouse early in the morning and started their vigil in the area called "Şenyaşar Family Justice Corner".
The family displayed a banner that said "On 14.06.2018, a father and his 2 sons were killed inside the Suruç State Hospital. Nobody has been arrested for 3 years! The law of the superiors should come to an end. Justice for All". The family continued to explain their struggle for justice to those who came to the courthouse.
"The authorities keep deaf to the demand for justice of a mother whose husband and two children were murdered in a hospital. You can't evade responsibility!" the family said on their social media account.