Refugees exploited and abused in Turkey
IHD Istanbul Chapter issued a statement for World Refugee Day and pointed out the attacks and sexual harassment occurring in camps in Turkey. IHD also stressed the people who were forced to migrate due to genocidal attacks in Afrin and Kurdistan.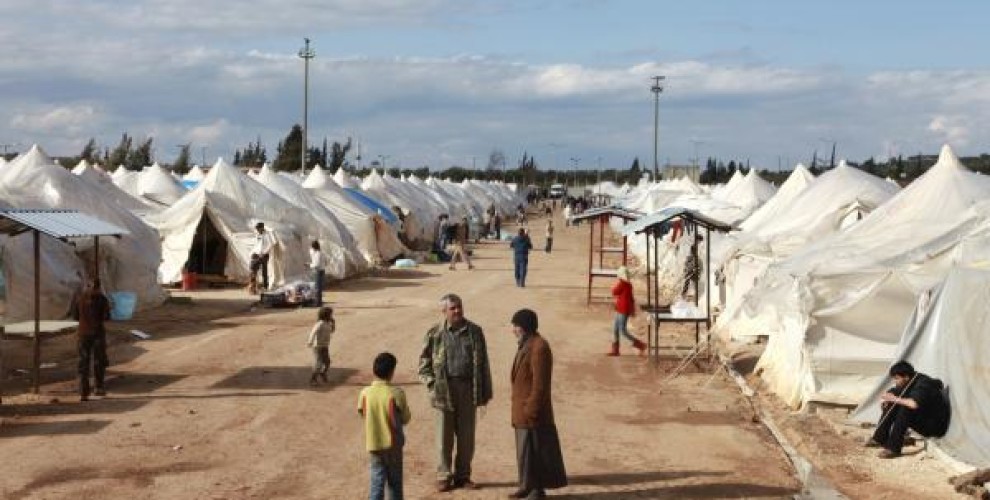 Human Rights Association (Insan Hakları Derneği - IHD) Istanbul Chapter issued a written statement for June 20 World Refugee Day.
The statement says refugees are a result of conflict, violence and tyranny and that nobody would choose to leave their home and their living spaces or become a refugee.
"THE HIGHEST PERCENTAGE OF REFUGEES REACHED"
The statement points out that the world has reached the highest percentage of refugees with the Syrian war: "According to the UN report, the number of people forcibly removed from their homes was 37.3 million in 1996, while that number has risen to 68.5 million according to the 2017 Global Trends Report. 25.4 million of these people are refugees while the remaining 43.1 million are internally displaced persons. 52% are children under the age of 18. 178.800 children are unaccompanied and separated from their families."
The statement says Turkey has reached a higher percentage of refugees due to the intense wave of migration brought on by the Syrian civil war and mentions the UNHCR April 2018 data on Turkey, which puts the number of refugees in Turkey at 3.9 million people.
"CIVILIANS WERE FORCED TO LEAVE THE CITY AFTER AFRIN ATTACKS"
The statement says some 150.000 civilians were forced to leave the city as a result of Turkey's invasion attacks against Afrin in January, and that they were forced to migrate to other regions in Syria. The statement also pointed to the instances of rights violations and sexual harrassment in refugee camps in Turkey. 
PROBLEMS OF REFUGEES
The statement says refugees are focused in Urfa, Antep, Istanbul and Çukurova provinces and adds:
"They are facing issues with shelter, work, access to healthcare, education and legal assistance, as well as various instances of violence. The issues with work are that their labor is frequently exploited. They are exploited in agriculture, construction and small scale industry sectors in a slave mentality, worked from dawn to dusk, for next to nothing in compensation - or even in return for shelter and food. They are defenseless in the face of this exploitation of labor. They have no legal rights, and they can't pursue legal means due to language issues or the lack of an official right to work. In agriculture, they are forced to live in unhealthy tents, without access to healthcare and far removed from a quality life. In cities they are employed in small scale production companies and under the table manufacturers, they collect recyclables, the children sell napkins and water and the women are beggars. The harshest picture is that the women and children are very exposed to sexual exploitation. Underage marriages and pregnancies have soared."
POINTING OUT KURDISH FAMILIES
The statement also mentions Kurdish families who were forced out of their homes and made into domestic migrants. It says during the curfews that started on August 16, 2015 and continue still in a limited extent and the military operations at the time in Diyarbakır's Sur, Şırnak's center, Cizre and Silopi, Mardin's Nusaybin and Hakkari's Yüksekova districts and various other centers, tens of thousands of residences, places of business and public buildings have been demolished and an estimate of at least 500.000 people were left homeless. These people still don't have permanent residencies."
The IHD Istanbul Chapter stated that exploitation must be prevented.