Peace Mothers faced police repression in Istanbul
Members of the Peace Mothers Assembly gathered in front of their headquarters in Fatih, Istanbul, to protest the isolation imposed on Kurdish People's Leader Abdullah Öcalan.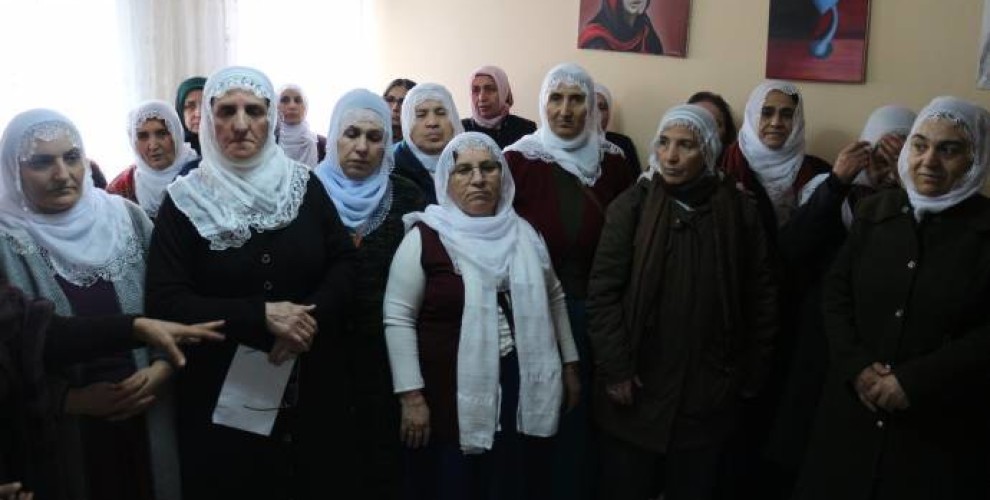 Turkish police blocked mothers in front of the building saying they were implementing the ban issued by the governor. The mothers were not intimidated and chanted slogans like "Our hearts always beat for peace" and said that prohibiting this action was actually a violation of right and law.
Behiye Duman, from the Peace Mothers Assembly, commemorated those who lost their life in the 7th anniversary of the Roboski massacre.
Duman said: "Kurdish children went to Iran to make a living. The state bombed them because they were Kurds and massacred them and their mules. We condemn this massacre and we will never forget it."
She condemned those who gave the order to bomb and murder those Kurds.
Duman drew attention to the isolation imposed on Öcalan and said: "This fascist practice will give no other result than deepening the war. If a dialogue process develops, Mr. Abdullah Öcalan will pave the way for this process to advance."
Recalling that the hunger strike carried out in Amed prison by HDP Hakkari MP Leyla Güven has reached day 51, Duman stressed that: "Leyla's demand is the demand of millions and is the demand of the Mothers."
Ending her remarks, Duman said: "We will continue to demand the end of the isolation imposed on Mr. Abdullah Öcalan, we will be the voice of the demands of political prisoners who protest with their body to create a peaceful environment."