Peace Mothers call on people to stand up against isolation
The Peace Mothers Assembly held a press conference at the Human Rights Association (IHD) Istanbul Branch to call for an end to the isolation imposed on Kurdish people's leader Abdullah Öcalan and the violations of rights in prisons.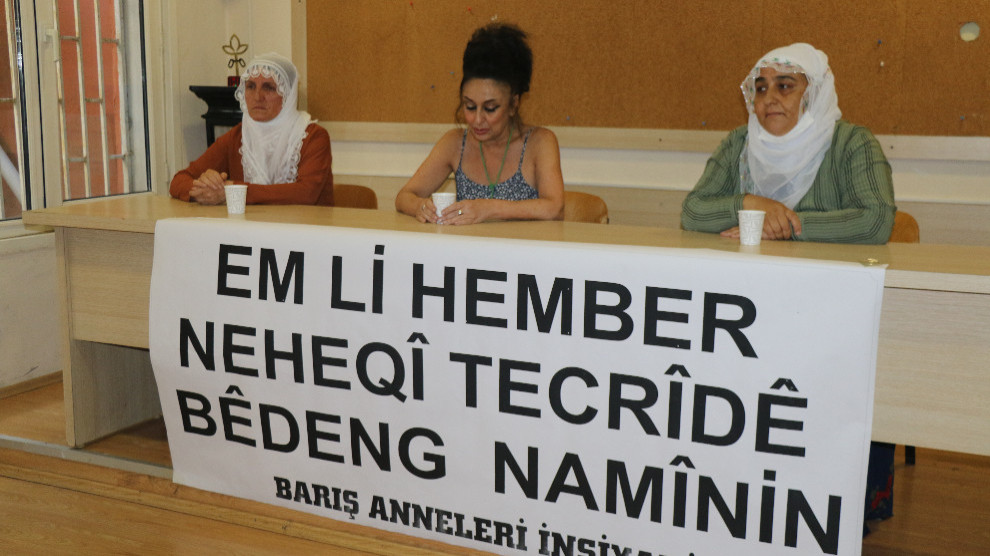 IHD co-chair Eren Keskin, Peoples Democratic Congress (HDK) Istanbul co-spokesperson Gürbet Aydoğan, Peoples' Democratic Party (HDP) Istanbul Provincial co-chair Elif Bulut, The Socialist Party of Oppressed (ESP) Istanbul Provincial co-chair Ezgi Bahçeci and Tevgera Jinen Azad (TJA) activists joined the press conference.
Keskin said: "Kurdish women are under great pressure. Torture is done using dogs. Women are being detained in their dozens. There are also peace mothers among the latest arrests. Those subjected to this attack have only one request; Democratic solution of the Kurdish problem. In addition to that, there is a great isolation in prisons. Especially in Imralı prison. From the beginning, Imralı prison has been managed with a separate system. A heavy isolation system has been implemented for a very long time. This isolation is illegal. While the rights of convicts are determined by law, none of these rights are given to Öcalan and the other prisoners in Imralı."
Peace Mother Rewşan Döner said that the isolation imposed to Imralı targeted the whole society and added that democracy and peace cannot be achieved if isolation is not lifted.
Peace Mother Behiye Duman called on the society to stand up against isolation. She said that isolation is torture and added that they would not accept it. Duman reminded that there have been attacks on Kurdish achievements for years. "Today the AKP-MHP is attacking Kurds with all its technology. All the people in prison are now in isolation."