Northern Syria panel at UN Human Rights Council session in Geneva
The 41st session of the Human Rights Council is taking place is Geneva.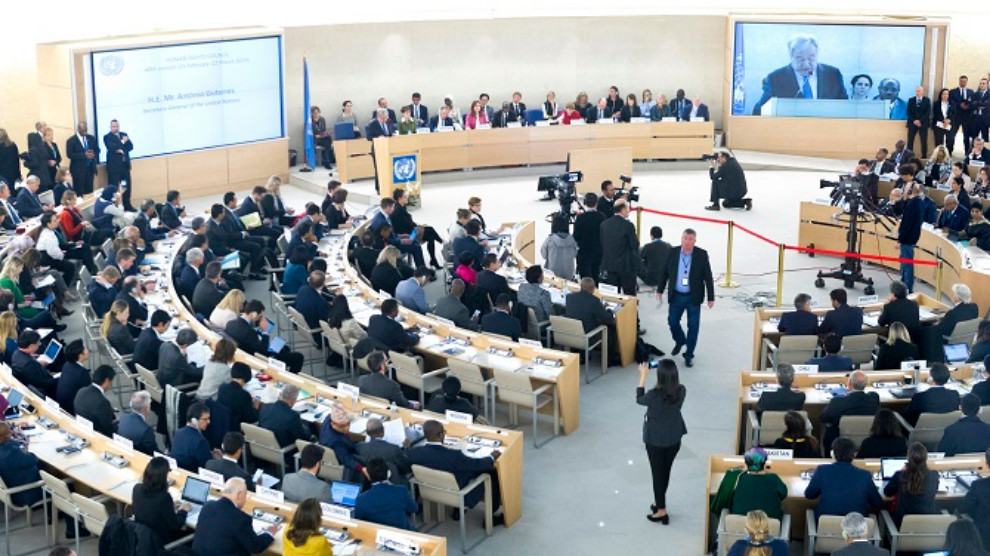 Over 100 reports are due to be examined. Panel discussions will delve deeply into many human rights situations and themes. They include topics crucial to women's enjoyment of human rights in the context of work, old age and climate change; targeted surveillance and the private surveillance industry; mental health; and other essential areas of political, civil, economic, social and cultural rights.
There will also be interactive dialogues regarding the Democratic Republic of the Congo,  Myanmar, Sudan and Venezuela, among many other issues. 

Many fringe meetings and events are taking place during the session.
On 27 June at 10.30 am in UN Geneva Conference room, a panel will be held called: "Human Rights in Northern Syria".
Speakers include: Bedran Ciya Kurd, Rappresentative of Autonomous Administration of North and East Syria; Carlo Sommuruga, lawyer; Vicken Cheterian,  PhD (The Graduate Institute of International and Development Studies - IHEID) University of Geneve.

For registration and any other information:   [email protected]