NGOs, politicians, academics called on UN to act quickly
International non-governmental organizations, politicians and academics called on the UN to take action against the invasion attacks on Northern and Eastern Syria warning that "the Turkish state could carry out an ethnic cleansing".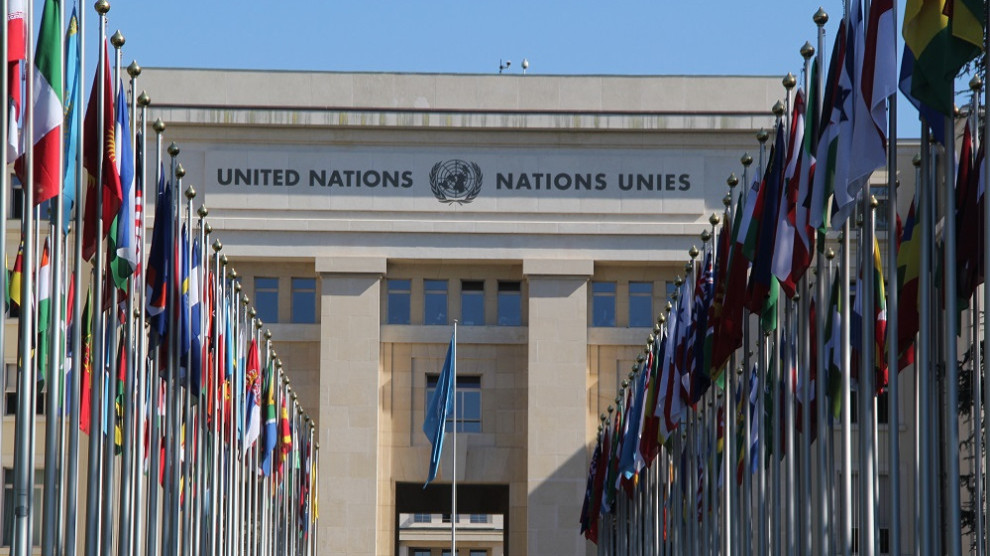 A large number of Geneva-based International NGOs, Swiss lawmakers, other European political parties (such as the case of the Basque Sortu and EH Bildu) and academics wrote an open letter to the UN Secretary-General and the UN High Commissioner for Human Rights and Refugees urging them to take action against the Turkish state's invasion of North-East Syria.
The letter said: "Considering President Erdogan's constant repressive attitude towards the Kurdish people, there is reason to fear that an ethnic cleansing is being prepared on the Turkish-Syrian border. But this time, no one will be in a position to say I didn't know."
The letter continued: "Bearing in mind the past complicity of the Turkish State with the so-called Islamic State (ISIS), it cannot be ignored either that the 70,000 prisoners held by the Syrian Democratic Forces (SDF) will be able to regain their freedom and resume their terrorist activities in the region (by means of genocide, feminicide and ethnocide, not only of the Kurds but also other ethnic and religious groups indigenous to the region) and elsewhere in the world."
The letter warned that "The international community failure to prevent such military action raises the question of its complicity in the crimes that will be committed.
The responsibility of the institutions you head is paramount both to the Kurdish population of Rojava, who have sacrificed more than 10,000 lives in the fight against global terrorism, and to the thousands of refugees in the region targeted by President Erdogan."
The signatories called "upon you, Excellencies, to take a public position calling on President Erdogan to renounce any military action in the Rojava region which will lead to the deepening of the current humanitarian crisis and to the resurgence of ISIS activities."